2018-03-08 Mystery Trip (Bus) to Montgomery,AL with Seniors-On-the-Go-Tours
(Note: to make the page larger hit the Ctrl and + keys at the same time. To make smaller use Ctrl and - keys.)
I took a motorcoach bus trip with a group called "Seniors On the Go Travel" (tour-director is Cathy Stokes) from a suburb of Atlanta to Montgomery, Alabama. Cathy designs the trip as a "Mystery Trip". (It is one where you don't know where you are going until you get there.) As usual, we left Atlanta about 8AM and stopped for a bathroom break at a rest-stop. We first stopped for lunch at the City Farmers Market in Montgomery. Cathy told us that she had visited there with a 'tour-director' group and thought that we would enjoy it. The restaurant isn't "fancy", but they have a fast buffet line and good food. We had a room "in-the-back" and a-good-meal-was-enjoyed-by-everyone.
The day was chilly when we started the trip, but the sunshine brought warming temperatures and the weather turned out to be 'almost perfect'. First, we visited Dexter Avenue Baptist Church. A docent told us about the church and sang songs for us. She was a ball-of-energy and told us about her Joy-In-Living. We went downstairs to see Dr. Martin Luther King's office. Then, we went to Hank Williams Museum. (We were not allowed to take pictures inside the museum.)
Next, we went to Rosa Parks Museum. We were able to take pictures on the outside, but not inside the exhibit. We checked-into a Hilton Garden Inn near East Chase suburb of Montgomery. We had a few minutes to rest and returned to the bus for another mystery. The bus-driver took us to the Blount Cultural Arts location where we had a tour of the Museum of Fine Arts and dinner. There was an incredible sunset over the lake and a very interesting tour of the museum. We had a buffet dinner and wonderful time.
The next morning, we ate breakfast at the hotel and drove to the American Village. Cathy had driven somewhere nearby and saw the village as she passed it. She stopped and learned that it is a re-creation of an American Village and used by many school groups for learning history. The web-site is http:www.americanvillage.org . It was a perfect spring day for our visit. We started at the historic church for a presentation/lesson about an educated slave and how she lived. It was very interesting. Next, we walked to the nearby building honoring veterans. After learning about the many paintings and history of our many wars, we returned to the main-area/admissions for a bag-lunch. Then, we walked (or rode in golf-carts) to the Mt. Vernon building where there was a re-creation of the President's Oval Office and a room in George Washington's plantation, Mt. Vernon. Johnny, the historian, told us about the items in the President's office and how each President gets to re-decorate. We went to the Continental Congress room and he talked about the significant items there as well as the plantation room. Then, we walked to the "Tulip Garden" and picked a tulip to take home and plant. It was WONDERFUL! Before returning to the hotel, the bus drove us through the nearby Veterans Cemetery.
We had dinner at Martha's Place, a restaurant that Cathy knew about from her previous tour. Martha, the owner, greeted the group and told us about her story. (She has also written a book.) I was able to video the majority of her speaking to the group and have included the link to the video (on youtube.com)=( https://youtu.be/UmuBH1HQGGU ). We had a wonderful, Southern meal.
Back on the bus, Cathy wouldn't tell us where we were going and we had a 'tour of an apartment complex'. She told us that there was a 'party' for us and we just had to find the right-place. We ended up returning to the Blount Cultural Arts area and attended the play "Miracle Worker" in the Shakespear Theater. We were not allowed to take pictures of the play, and since it was night, I didn't take many pictures of the area.
Saturday morning, we had breakfast at the hotel before our next surprise. We had to pack luggage because our last destination was the parking lot where we had left our cars. We had another beautiful spring day and went to Jasmine Hill Gardens. (Web-site is: http://jasminehill.org/ ) This garden is known to most of the locals, but I had never heard of it before going there. It is filled with "beauty" - you know it when you see it. There are many statues of Greek gods and goddesses. Also, many ponds of water, fountains, etc. You have to see the pictures to understand it.
For lunch, before the drive back to Atlanta, we ate BBQ sandwiches, potato salad, a pickle and ice cream from Sweet Creek Farm Market on Pike Road. A "Good-Time-Was-Had-By-All"!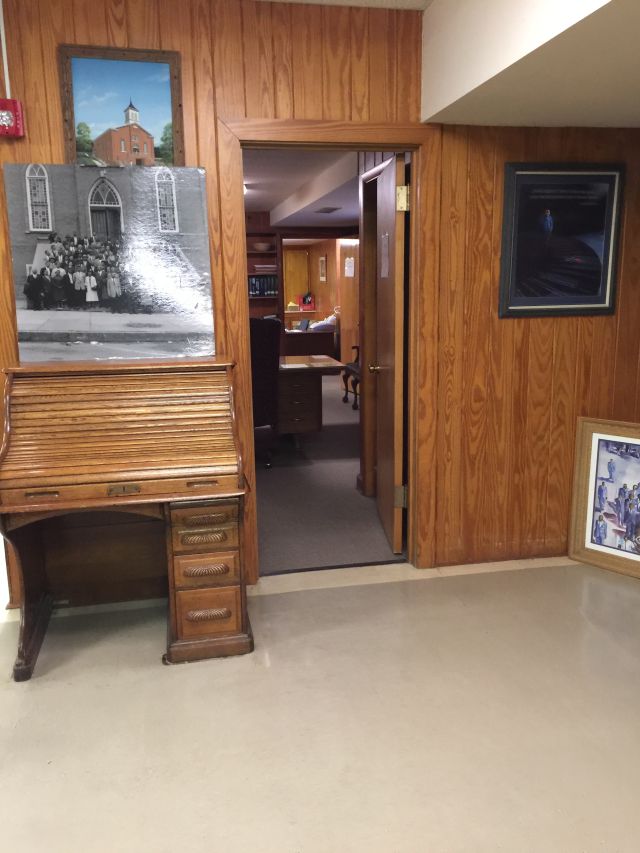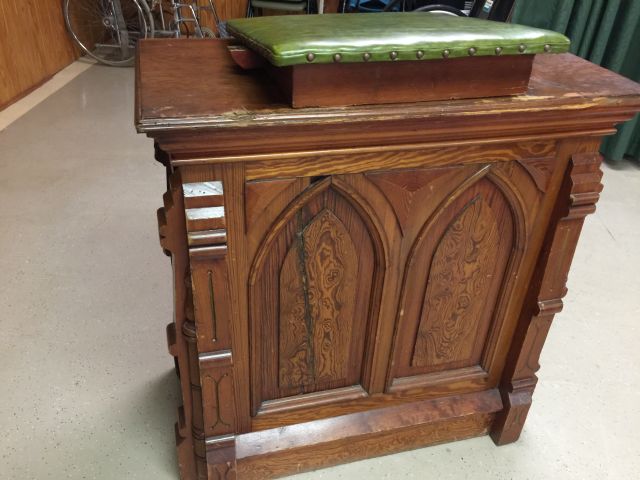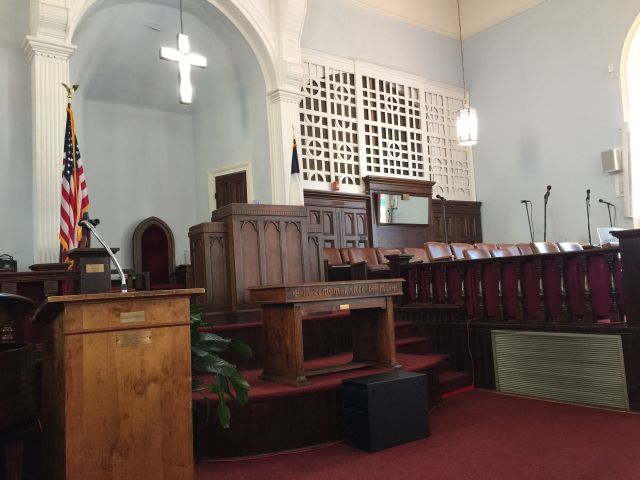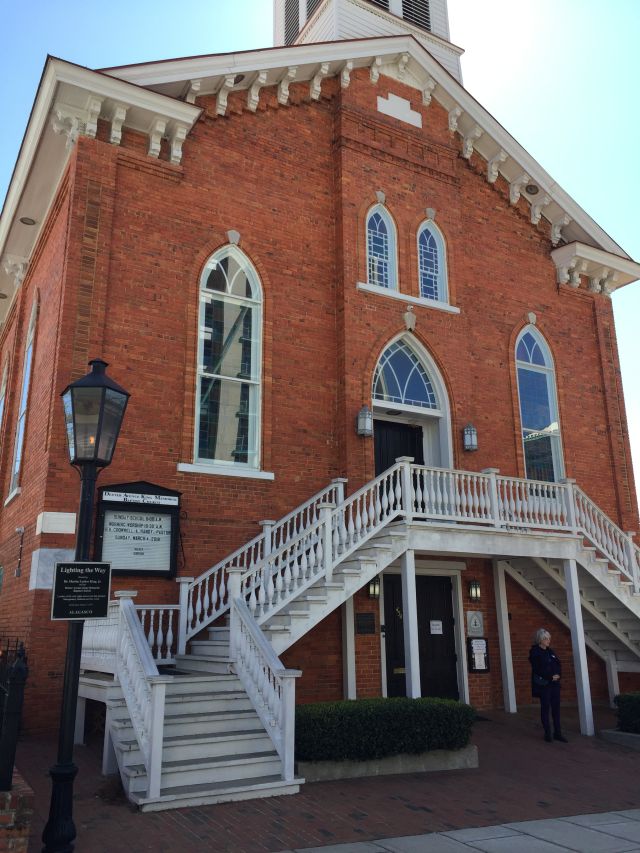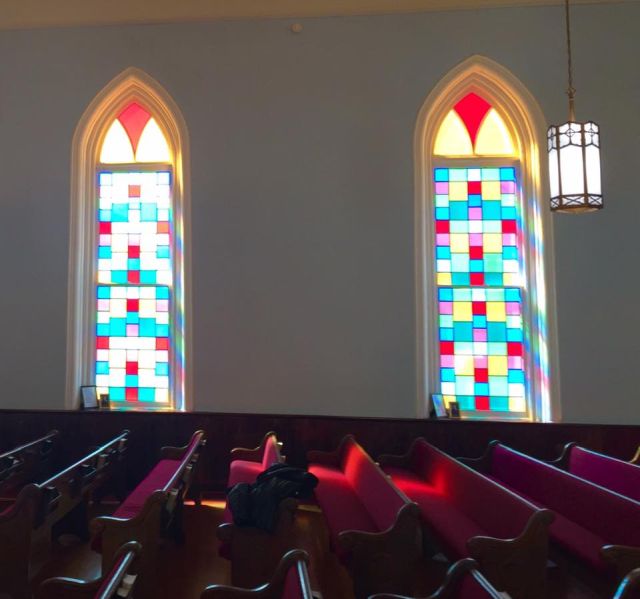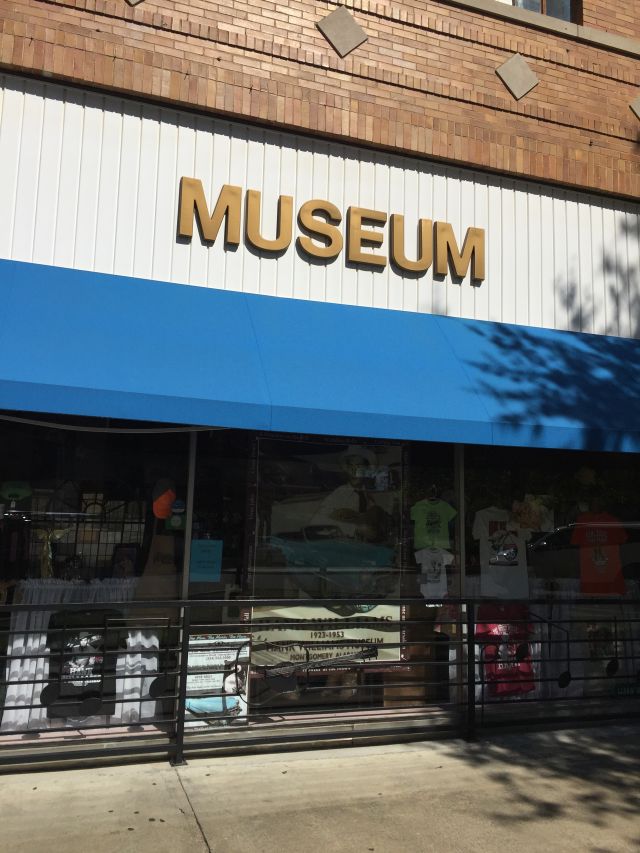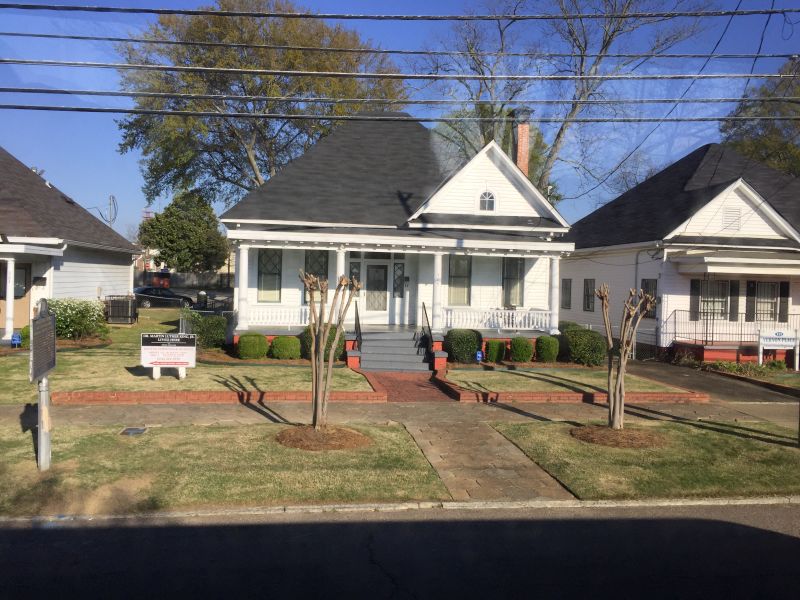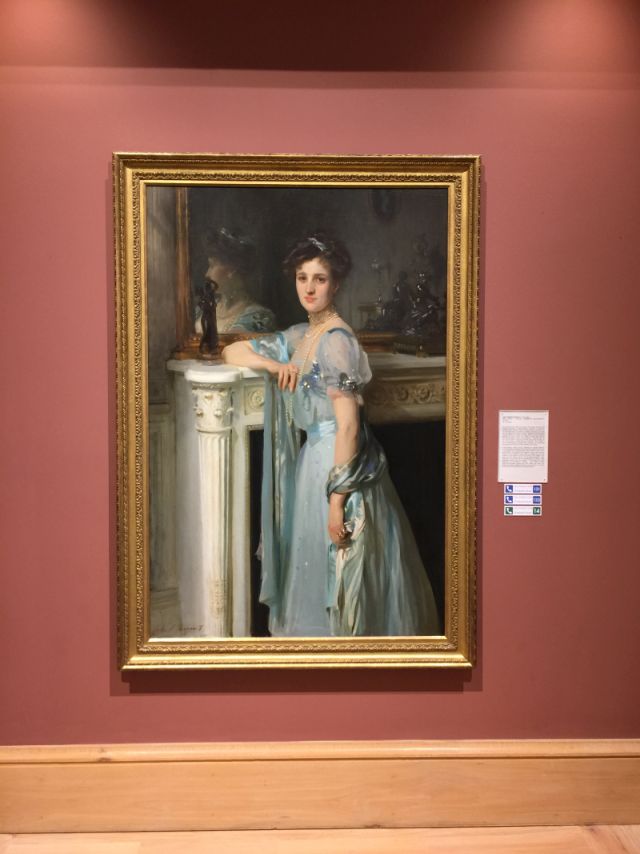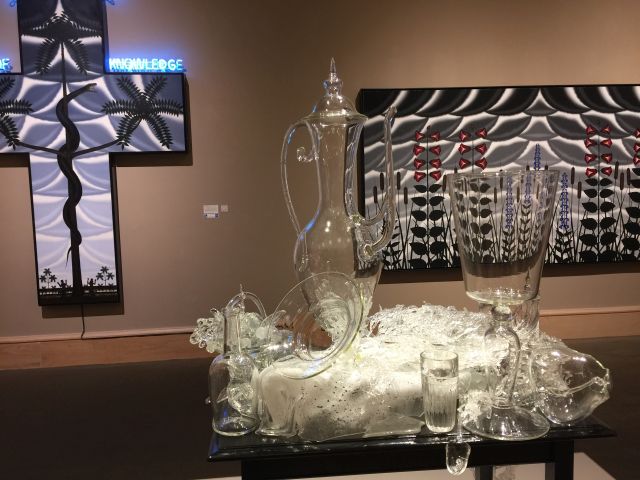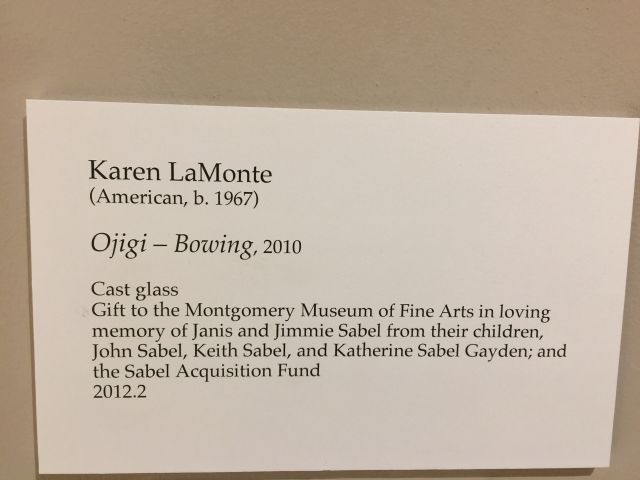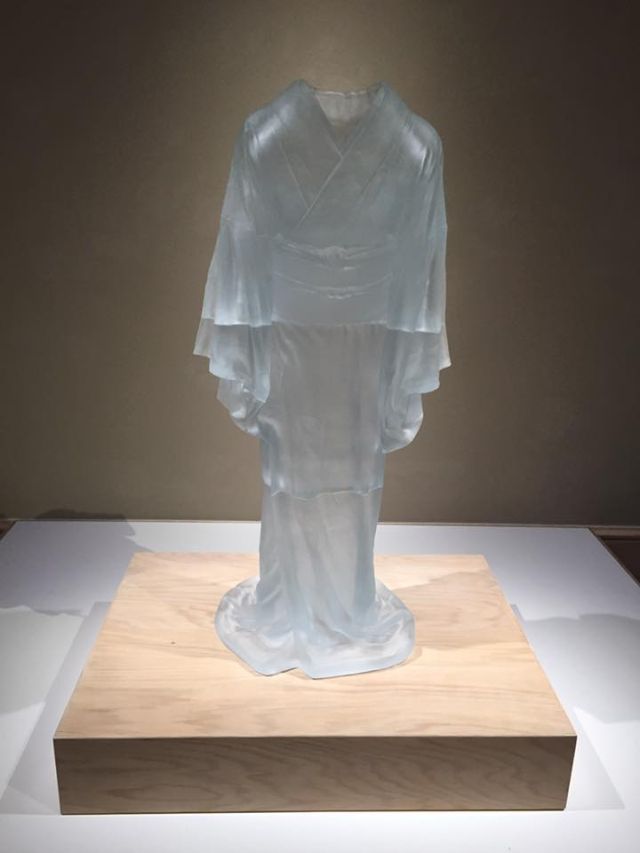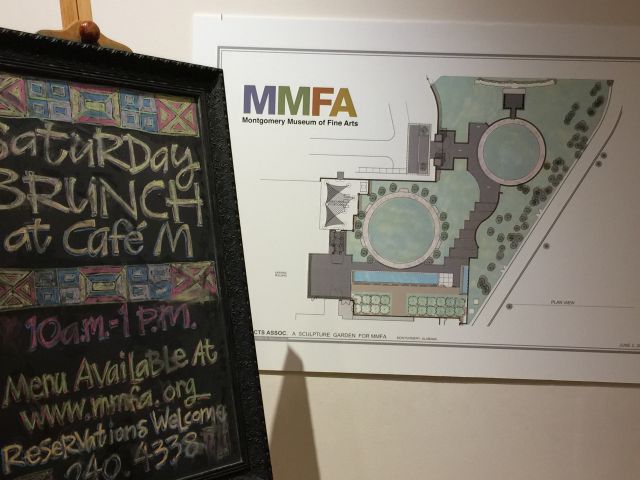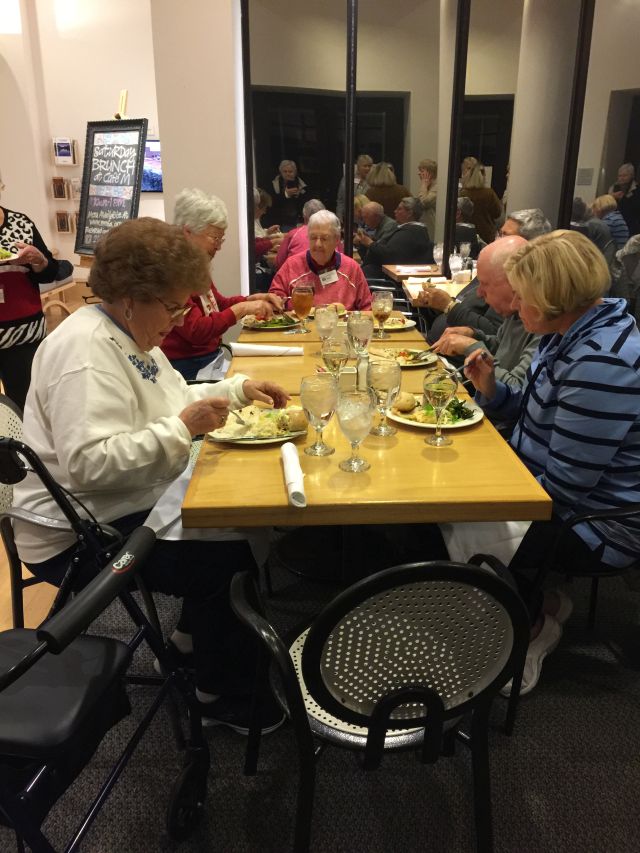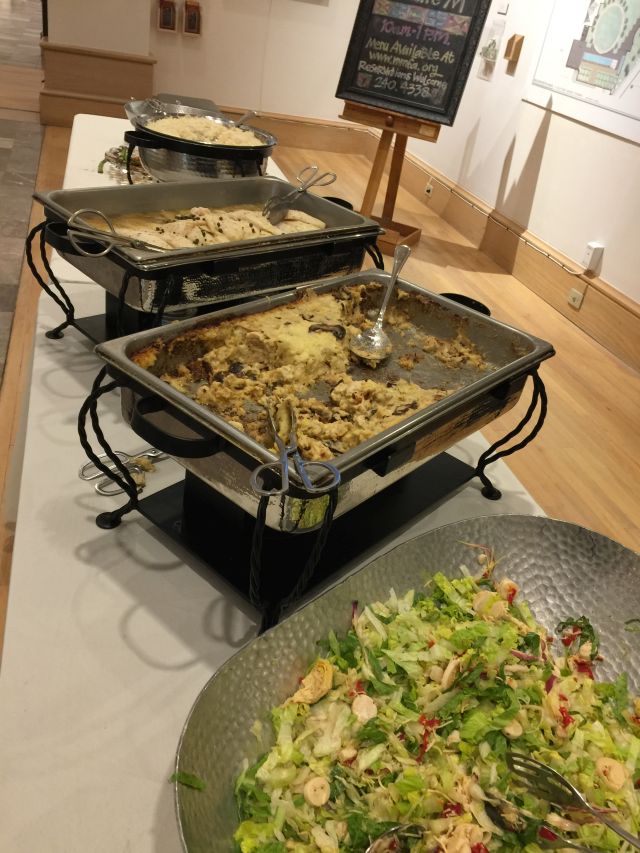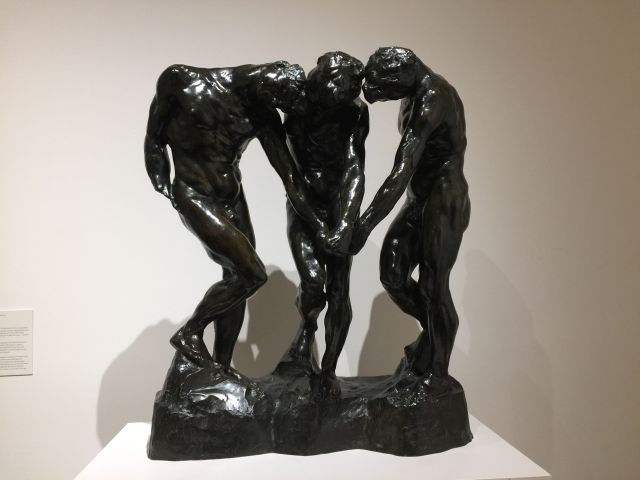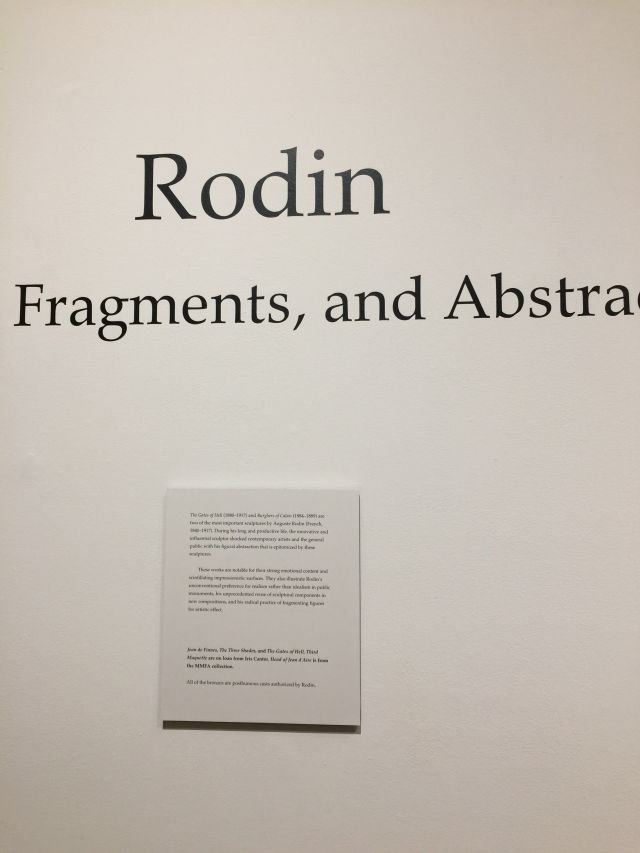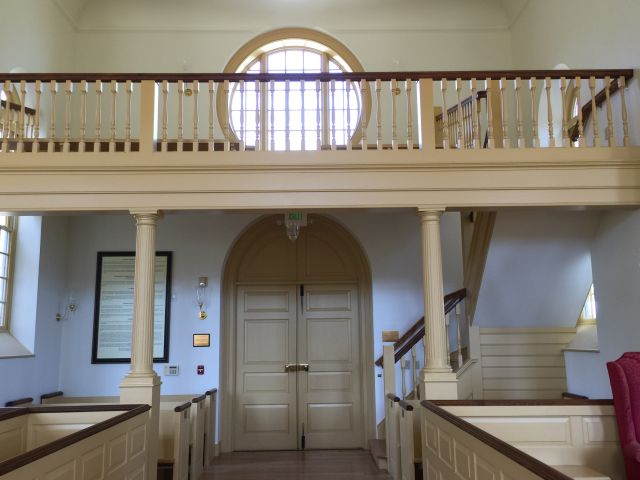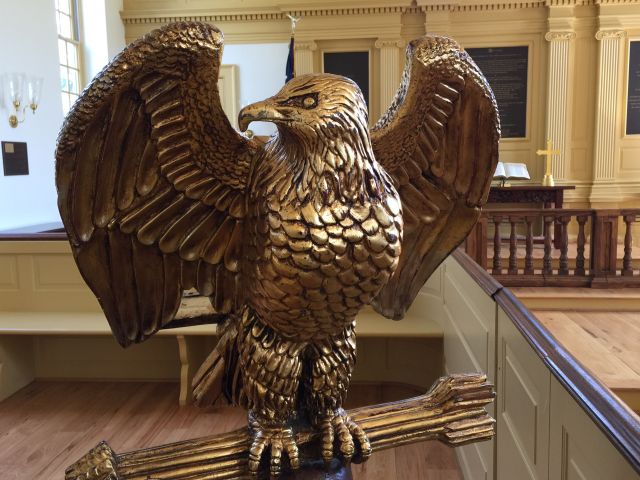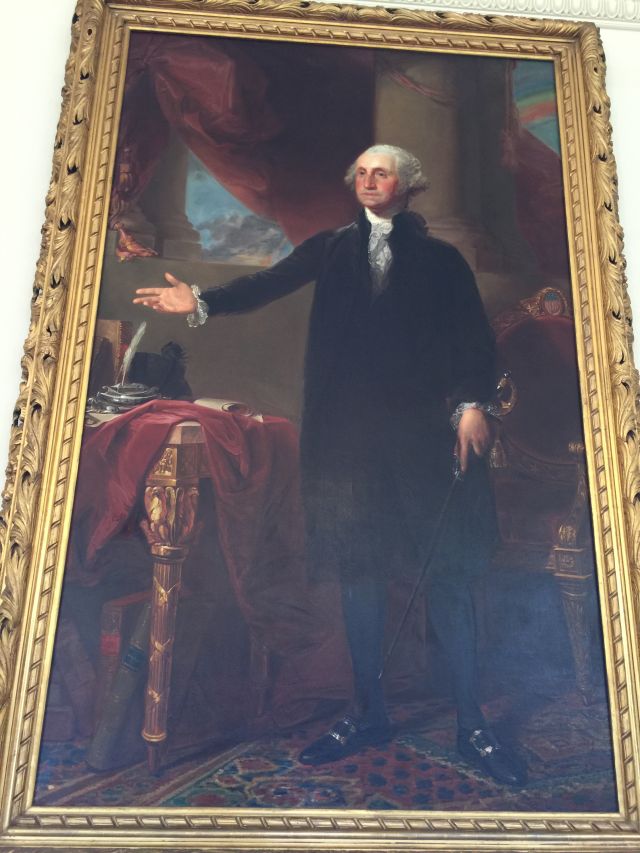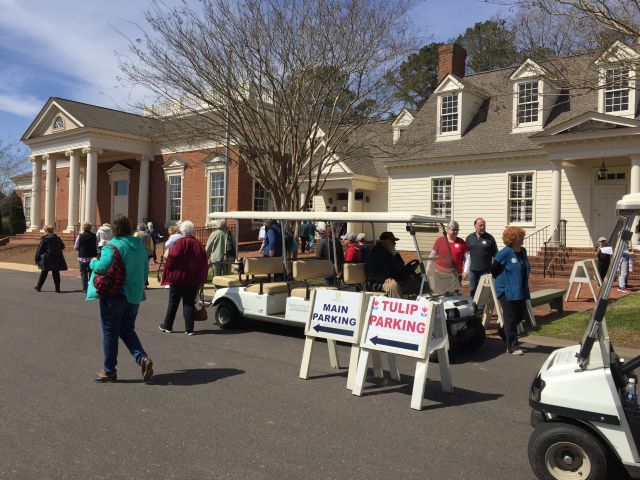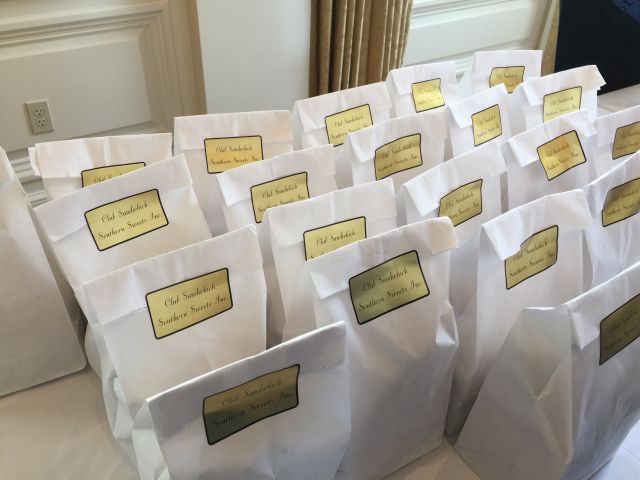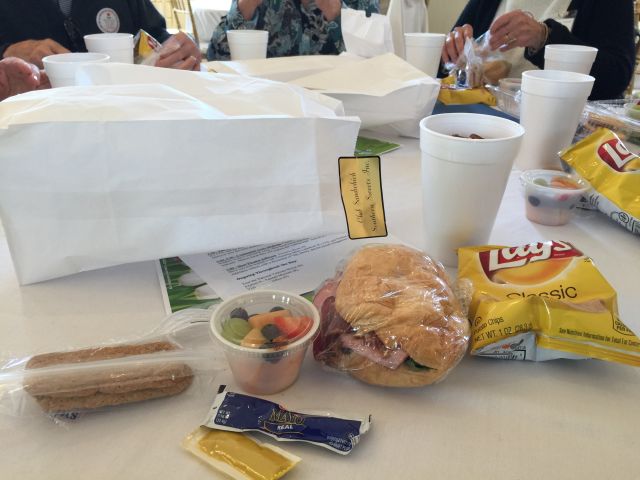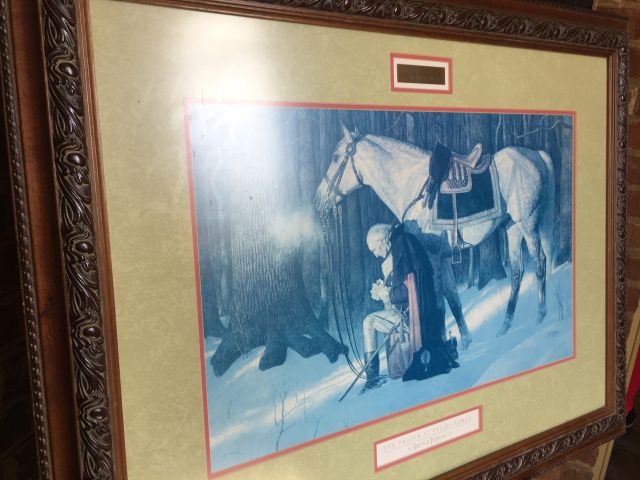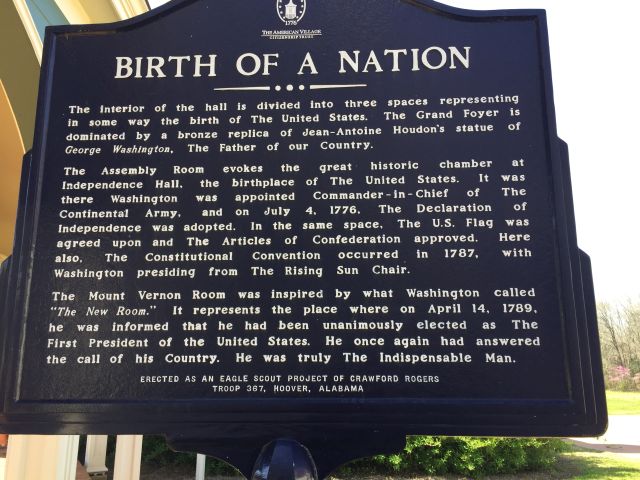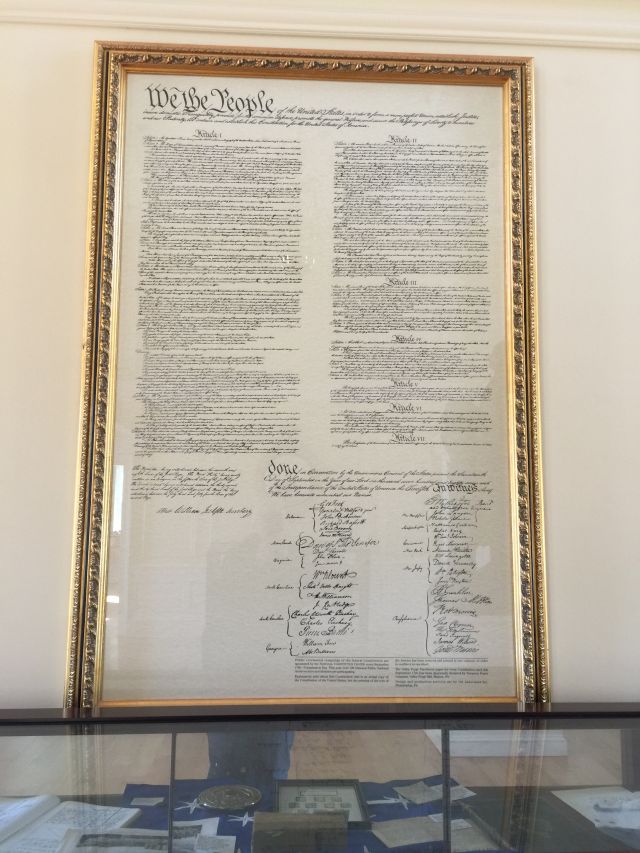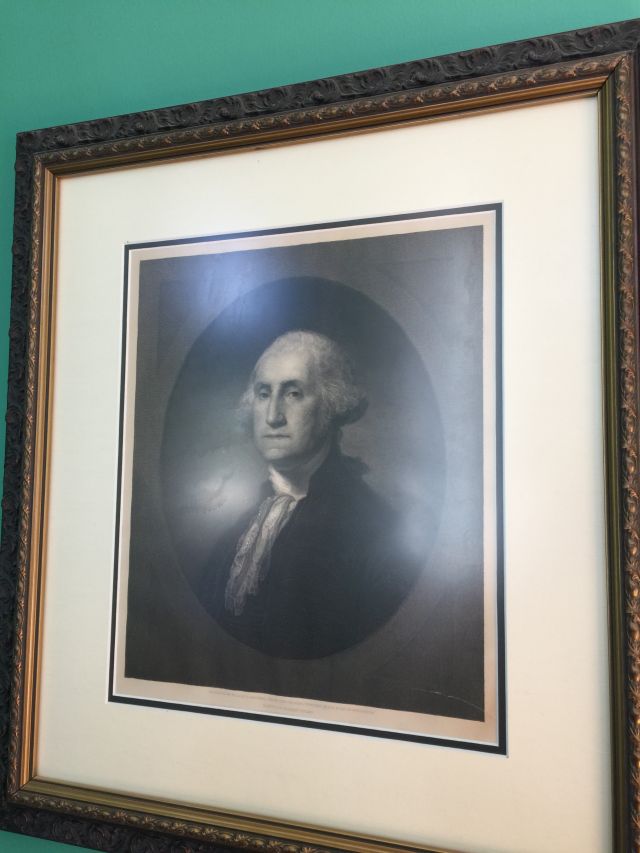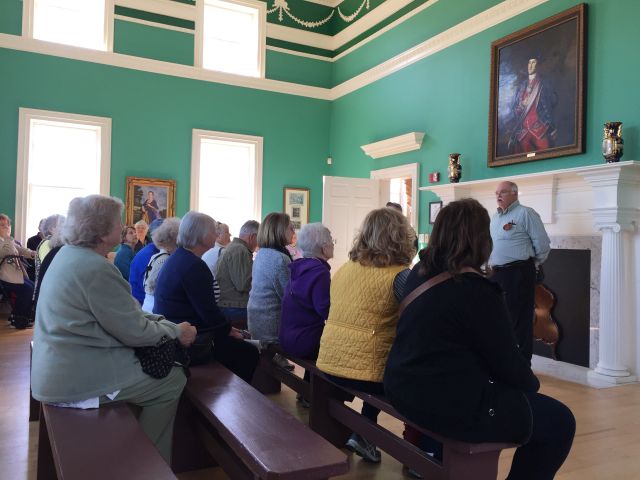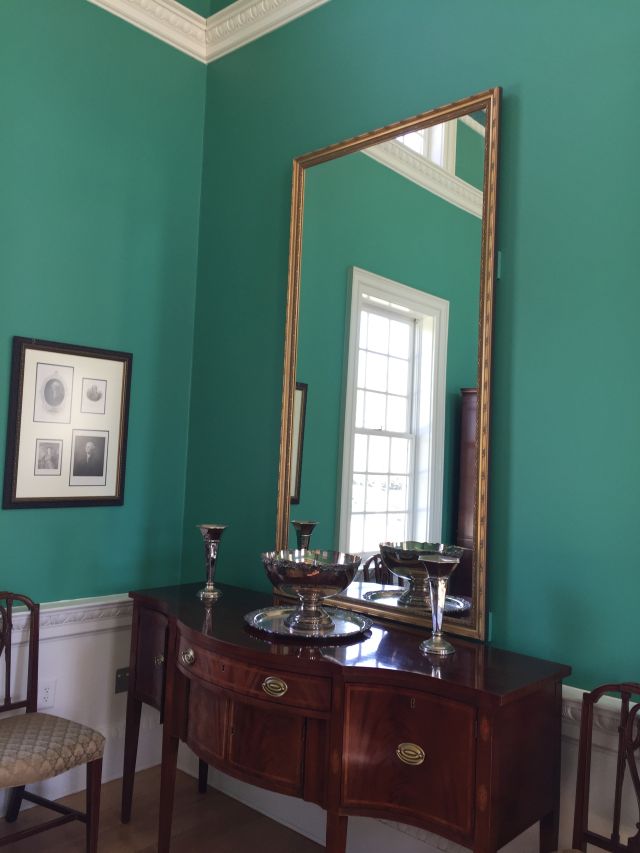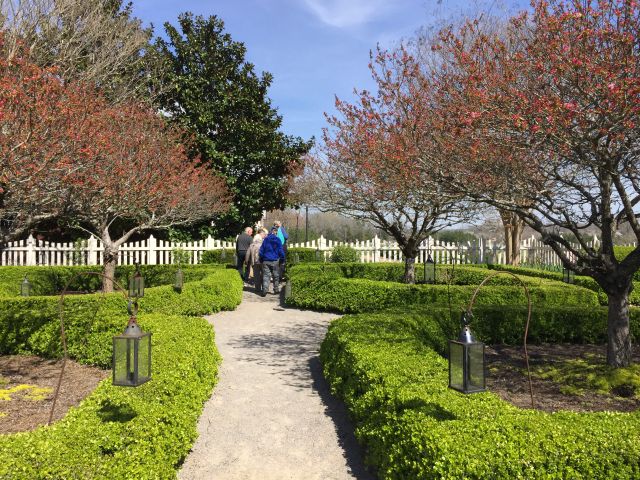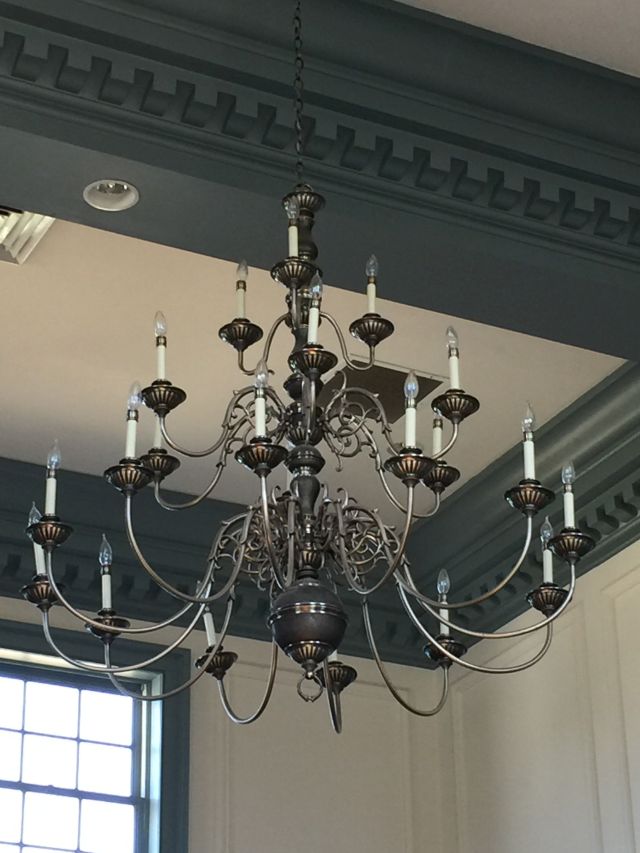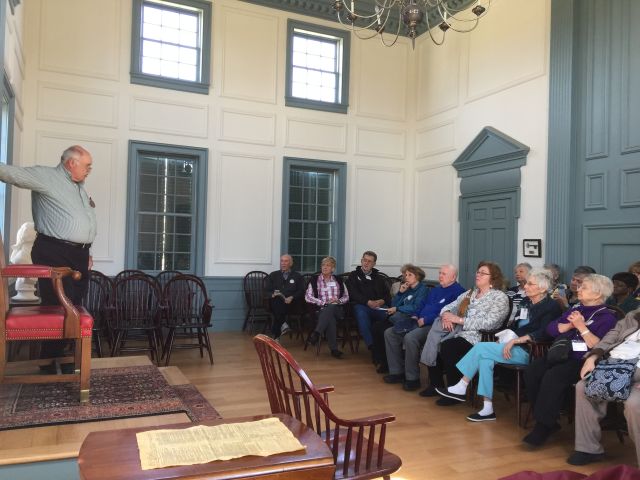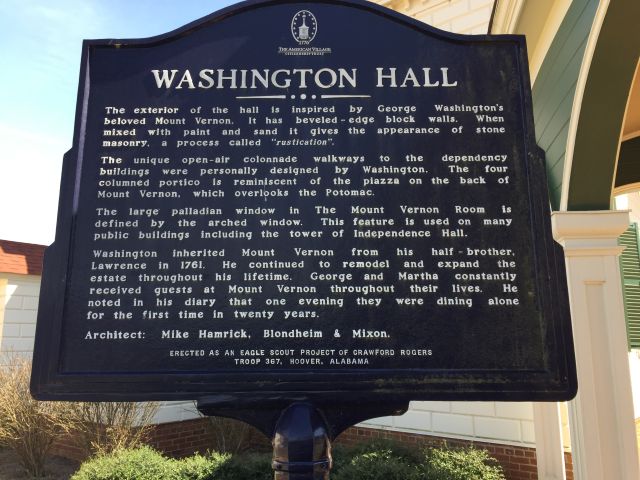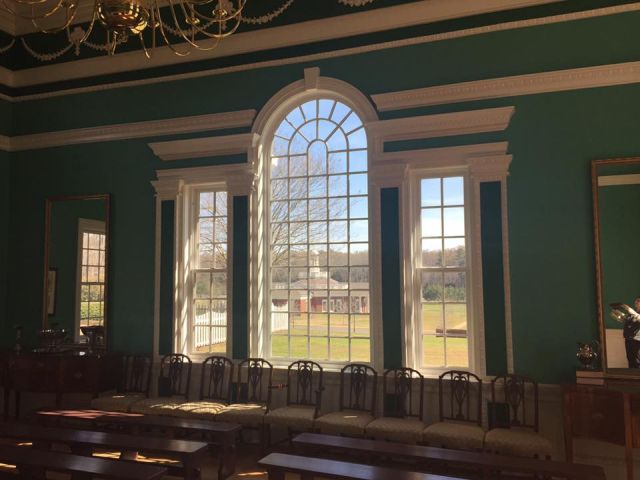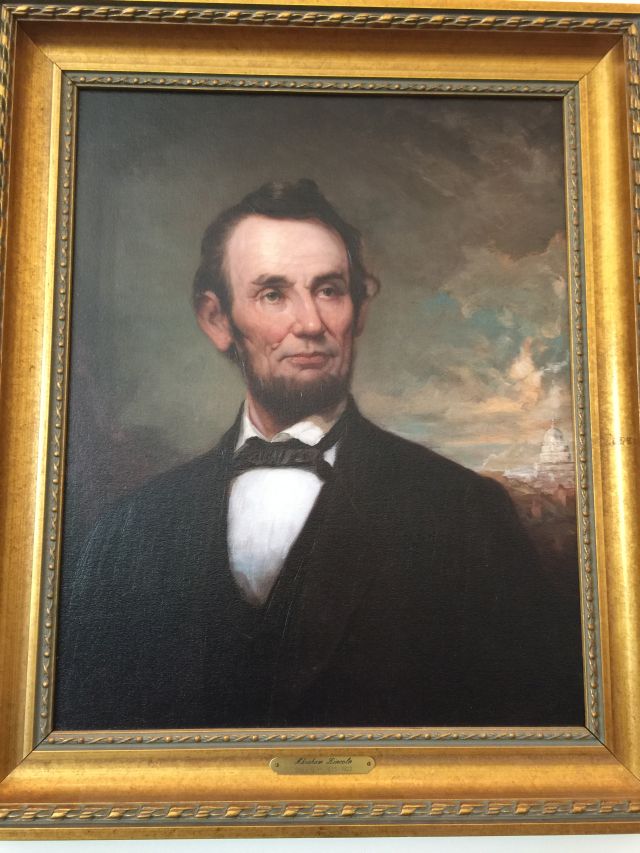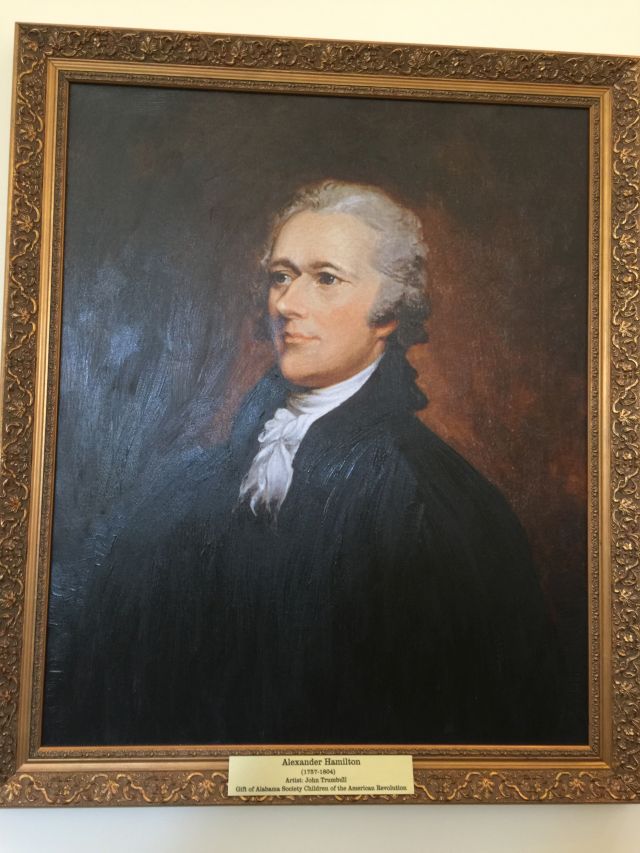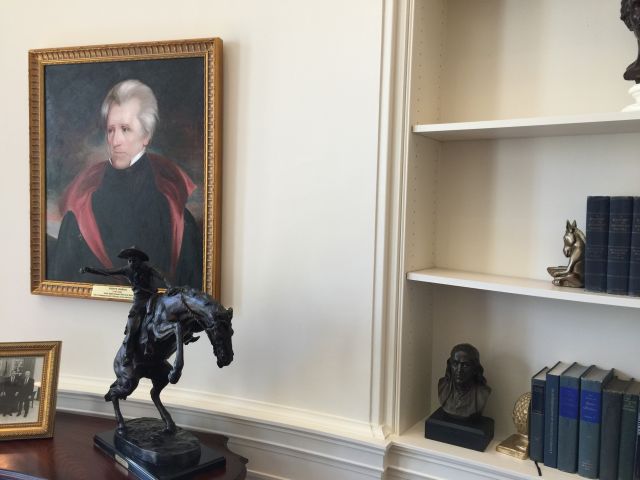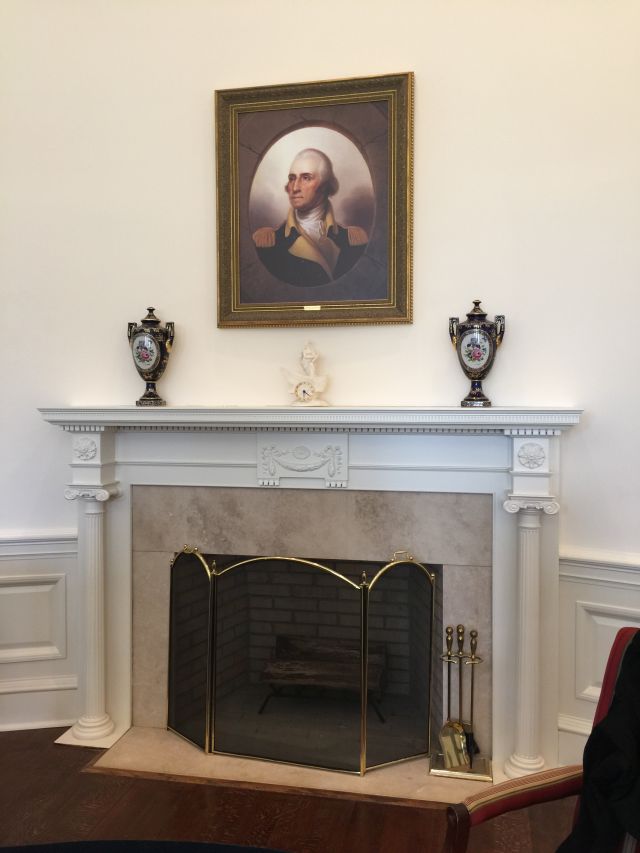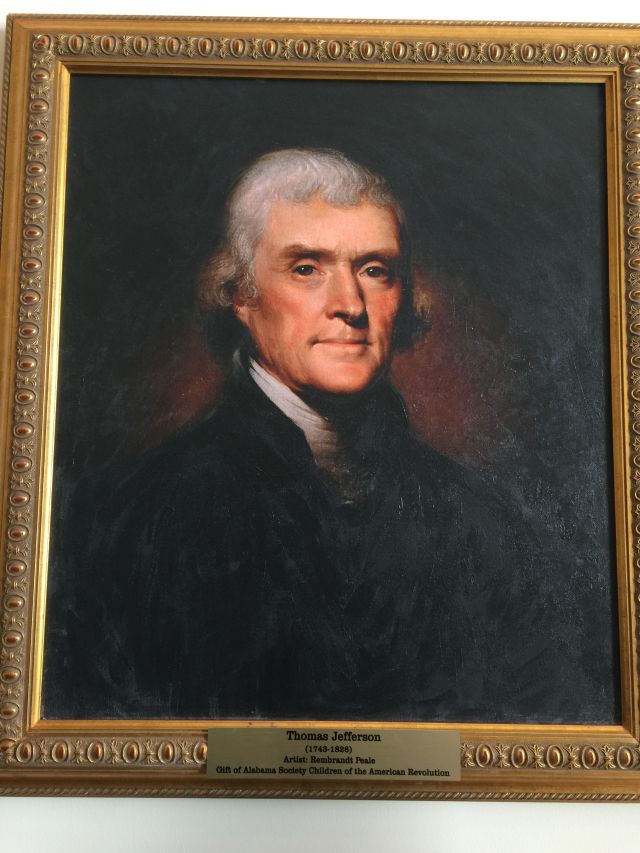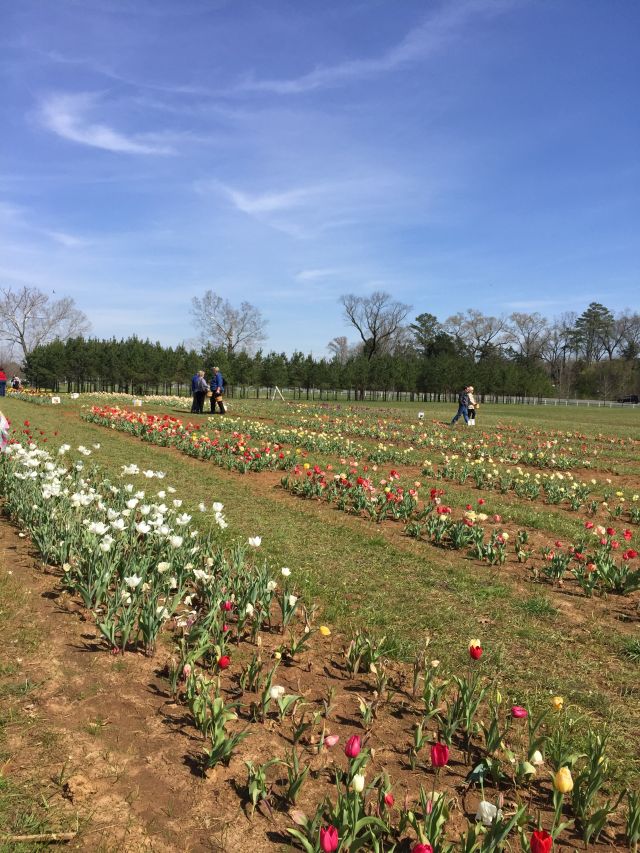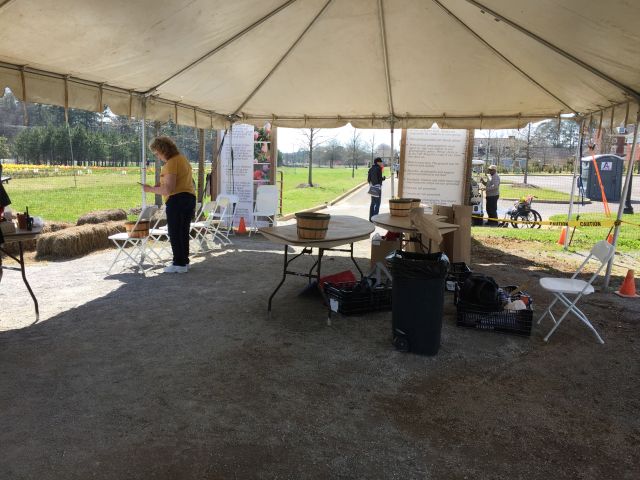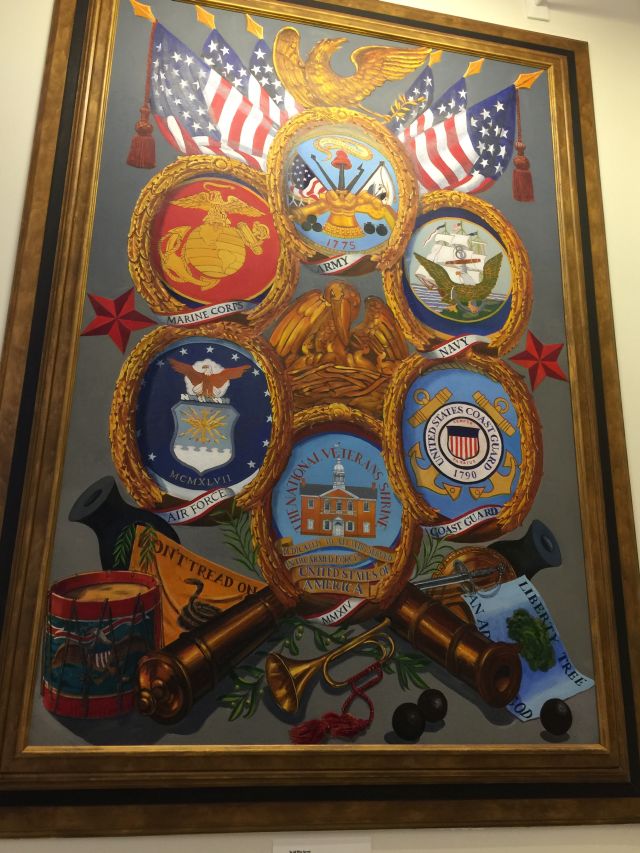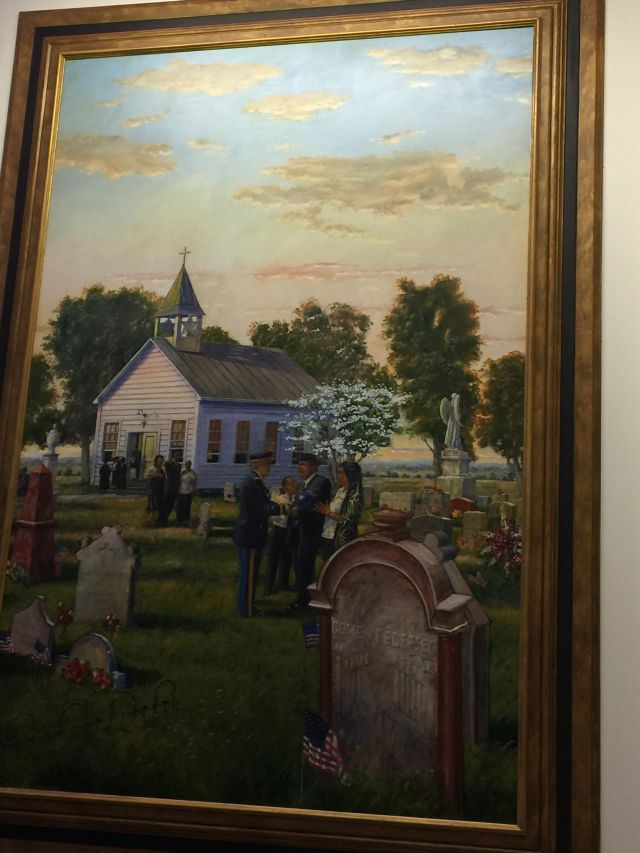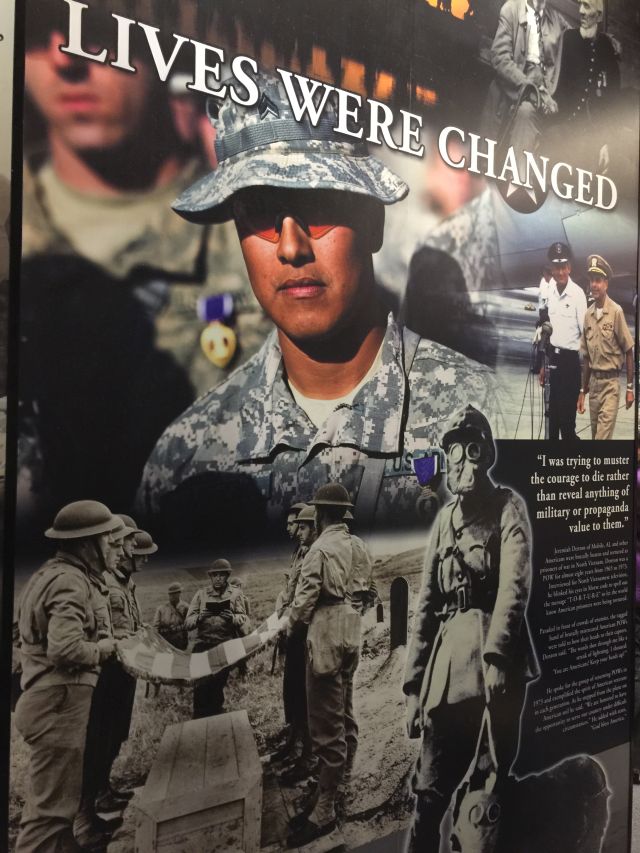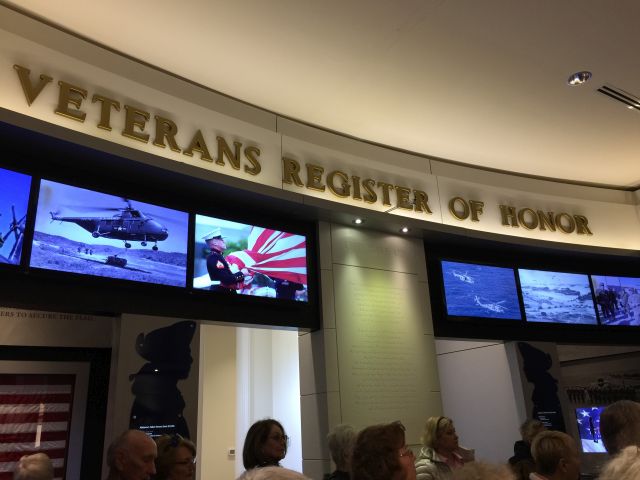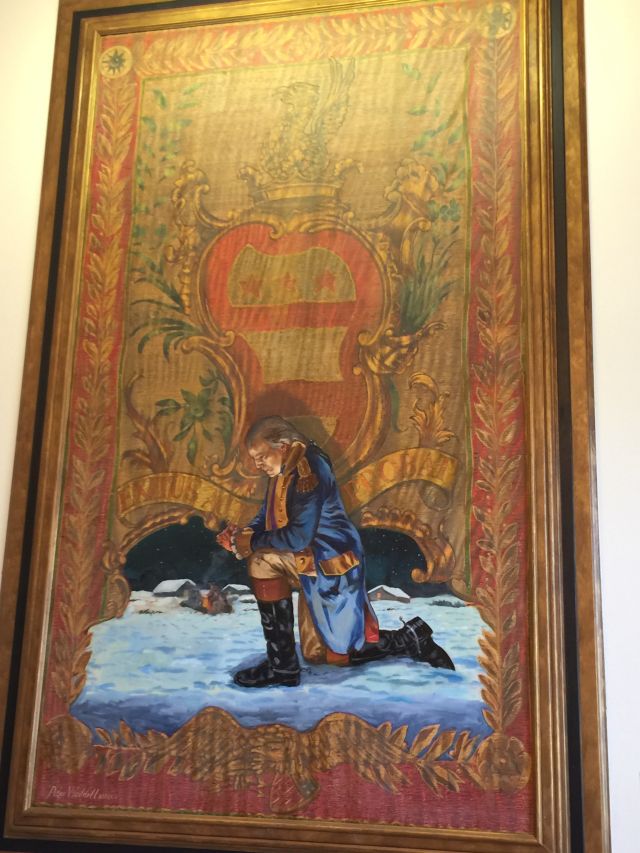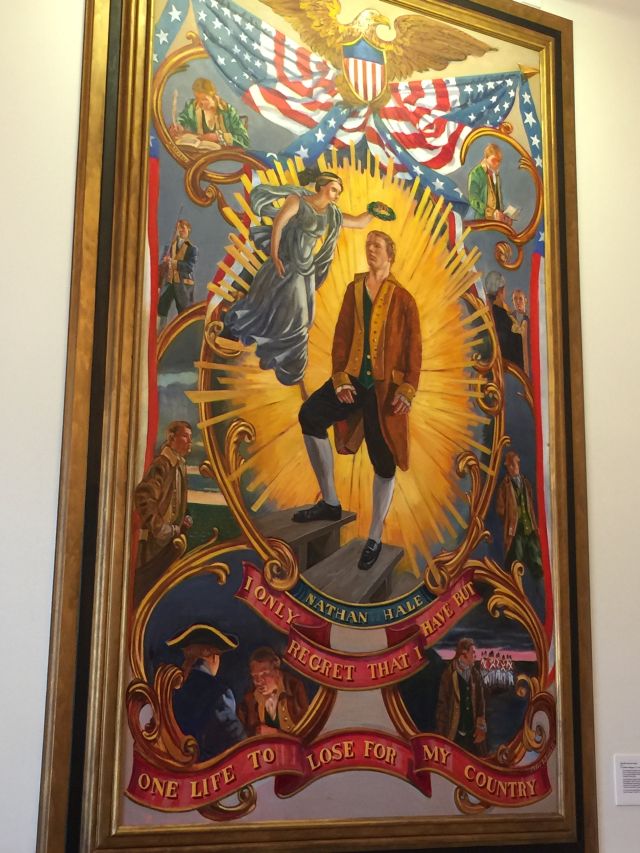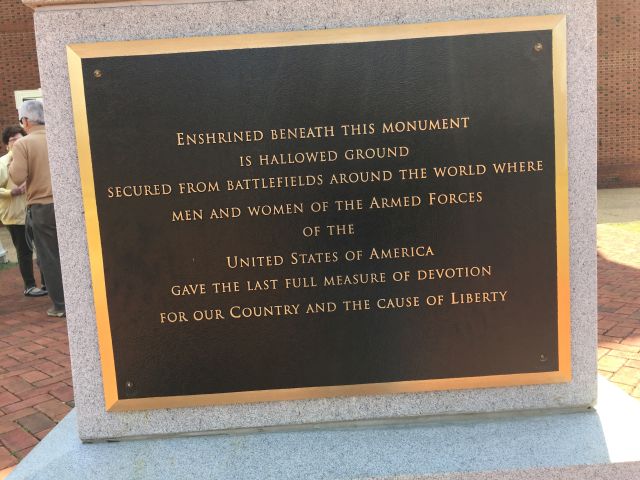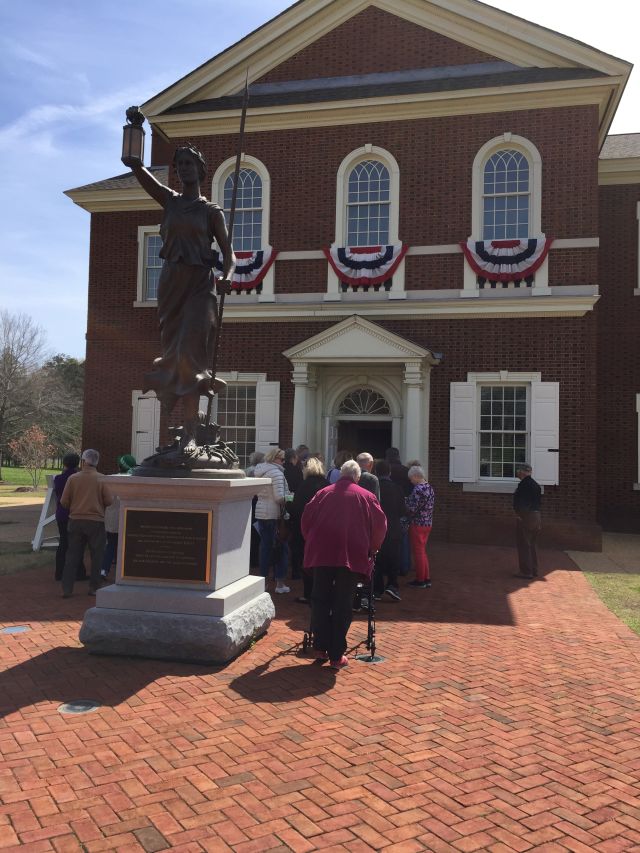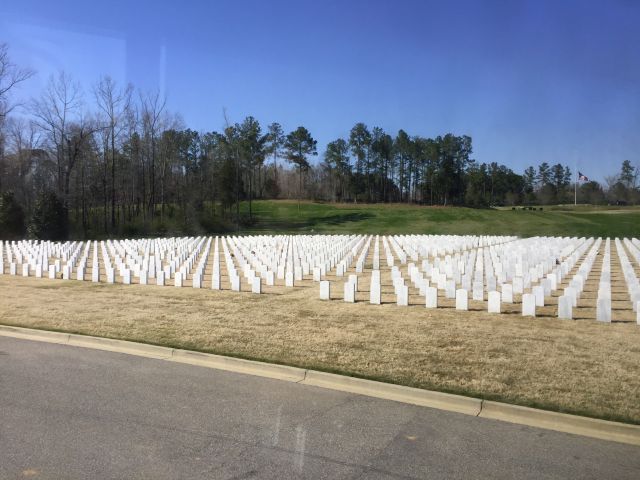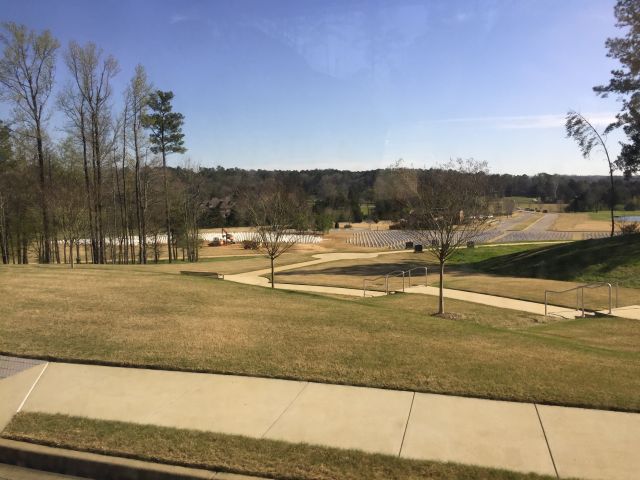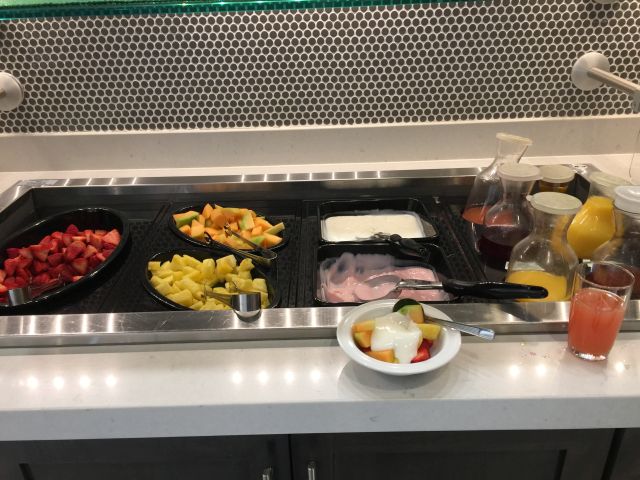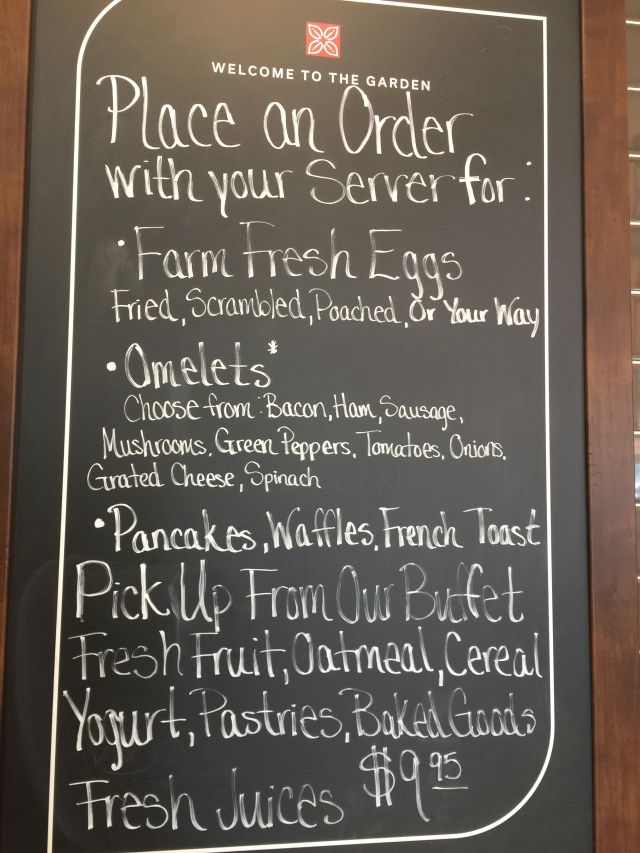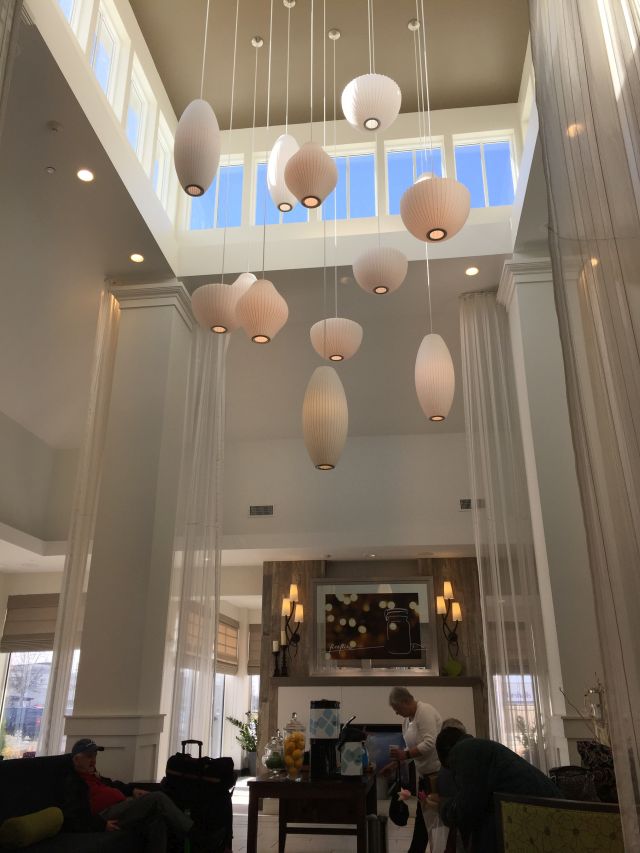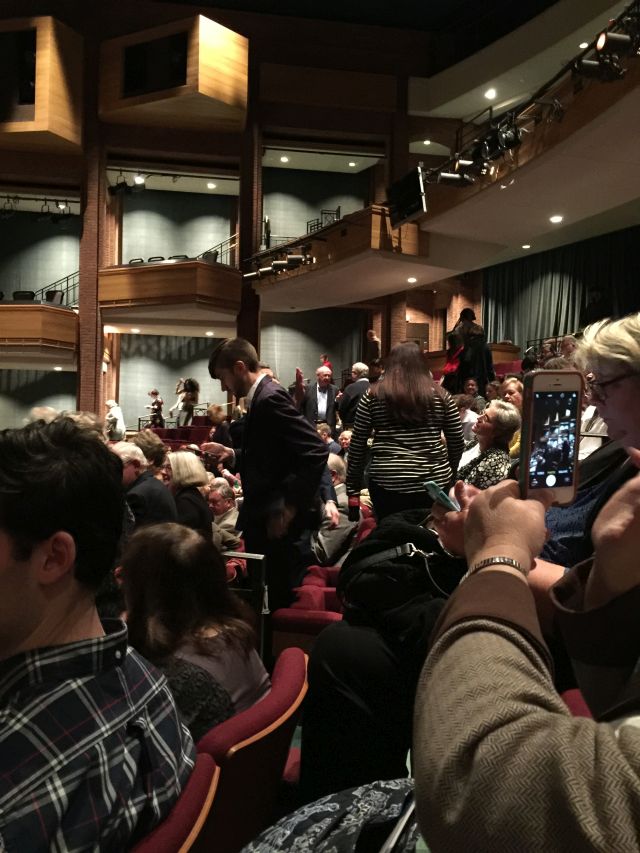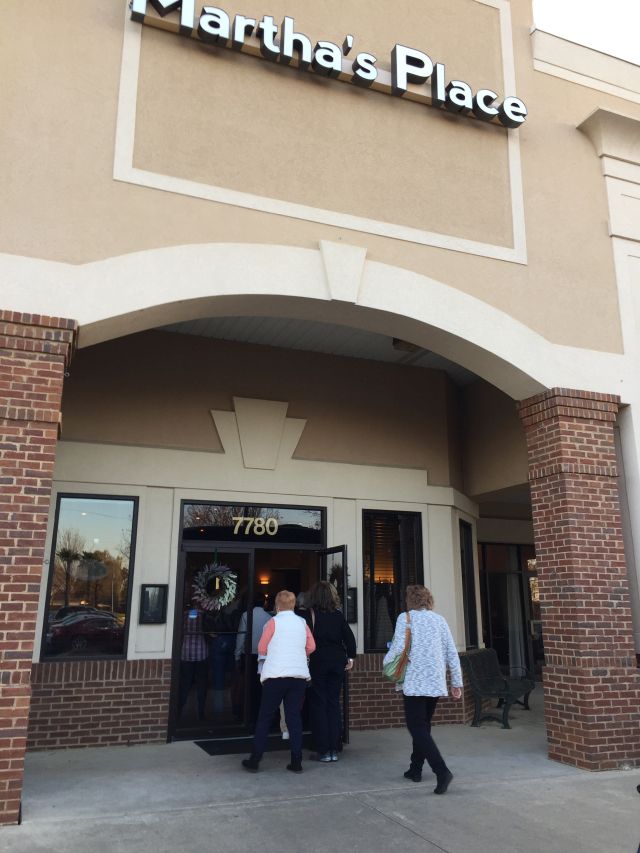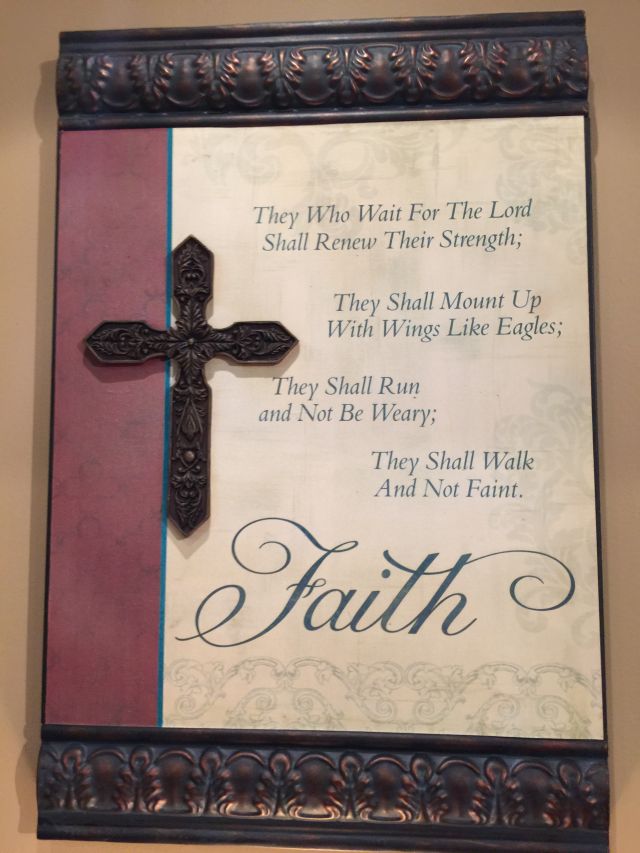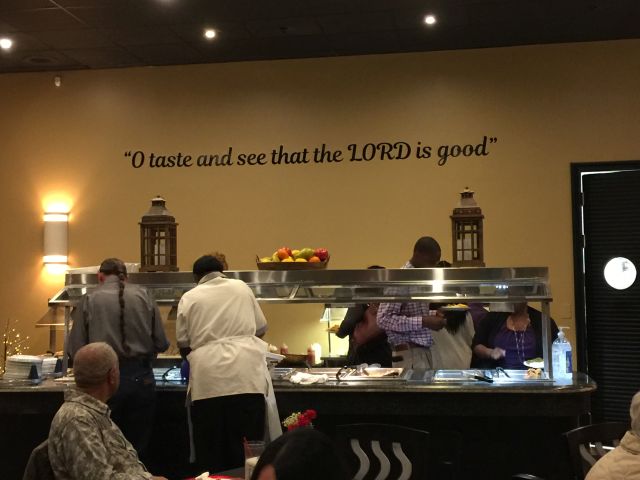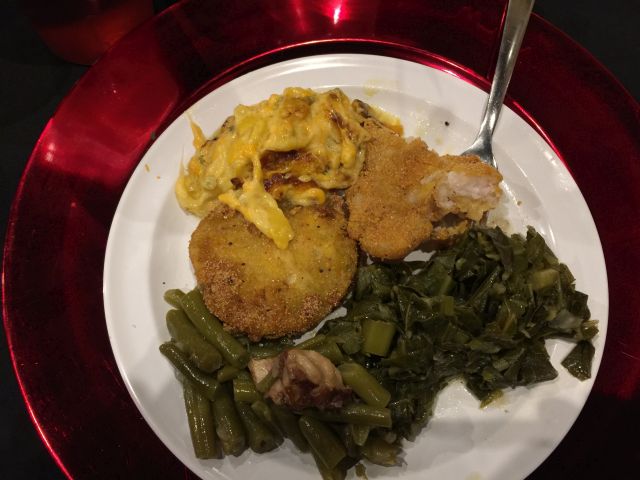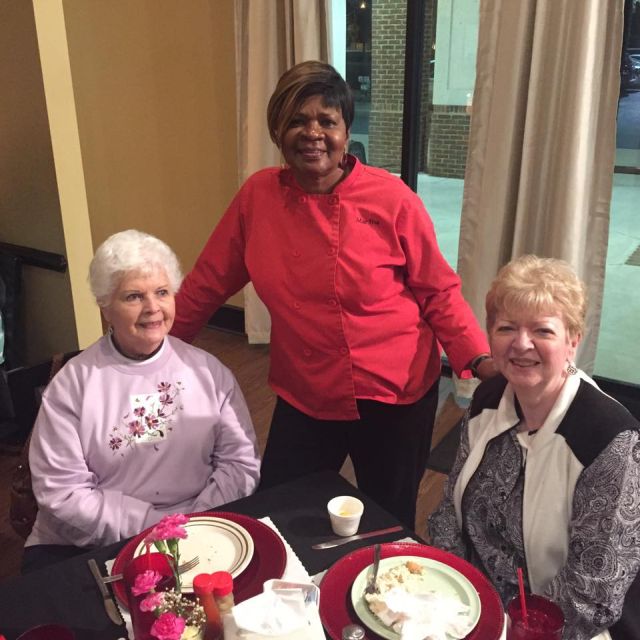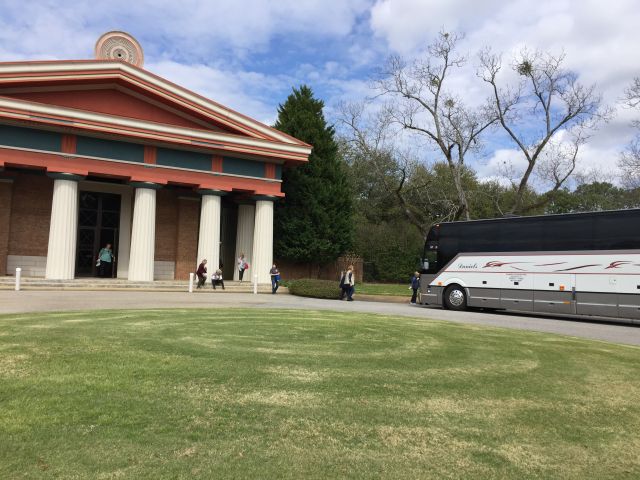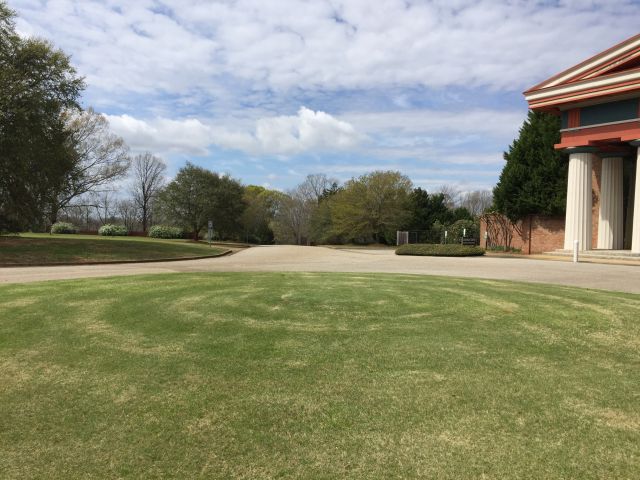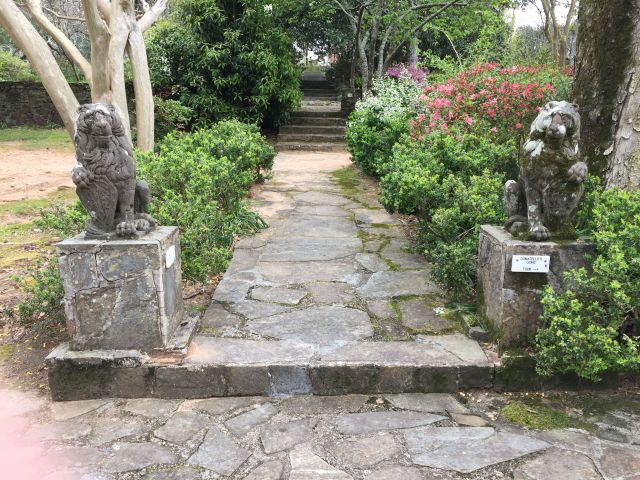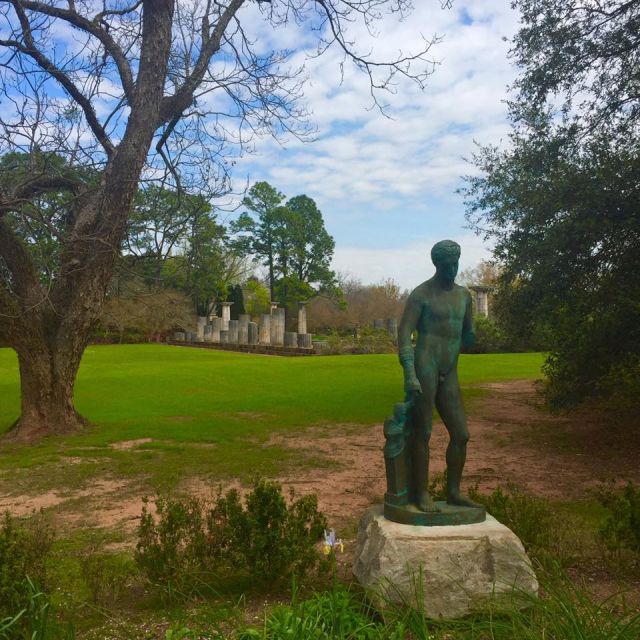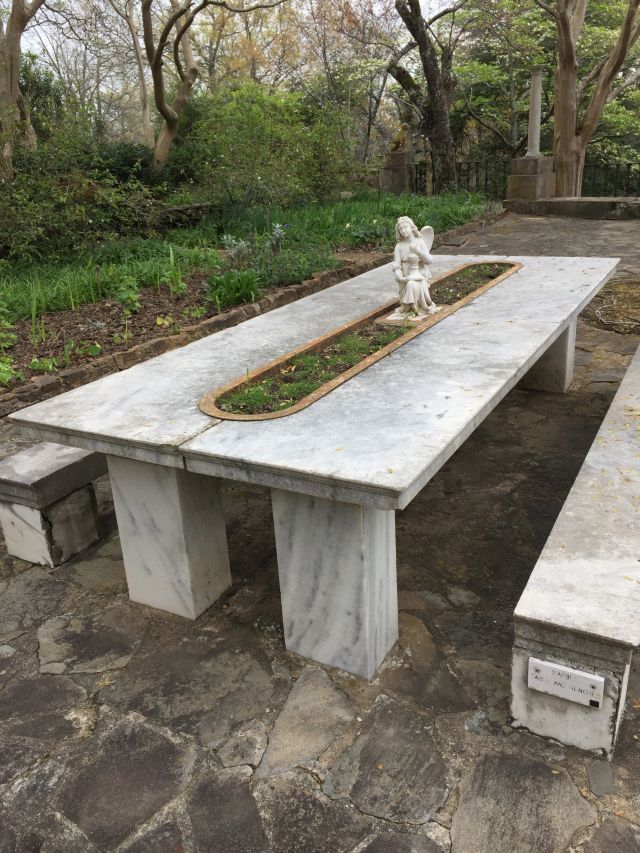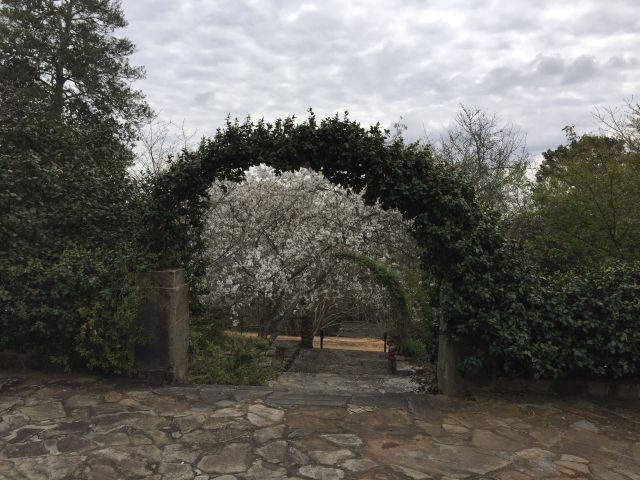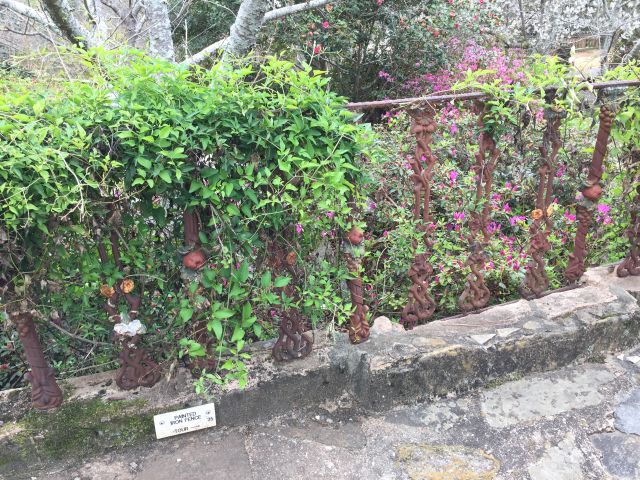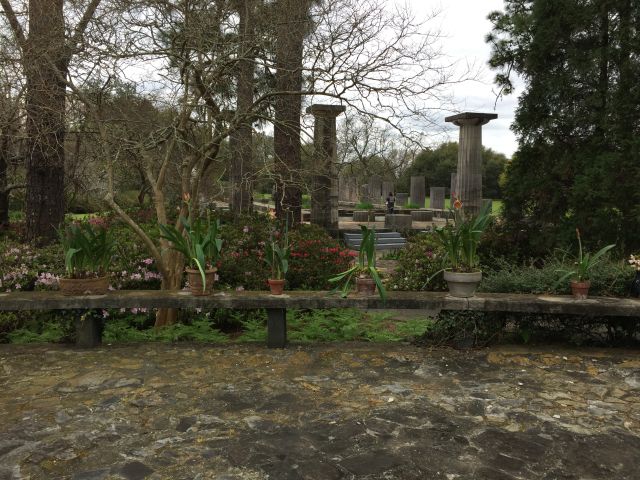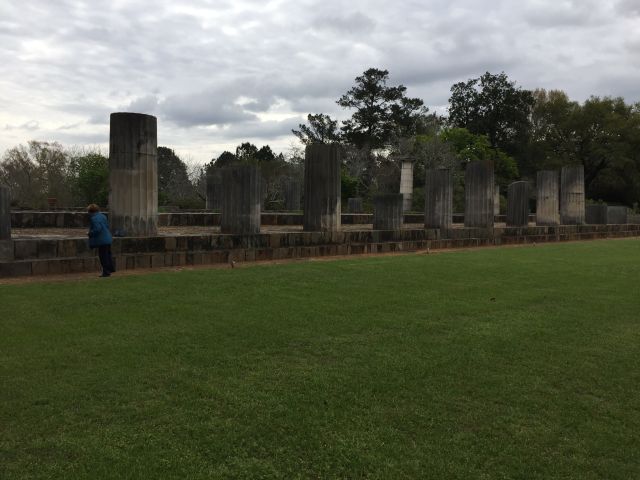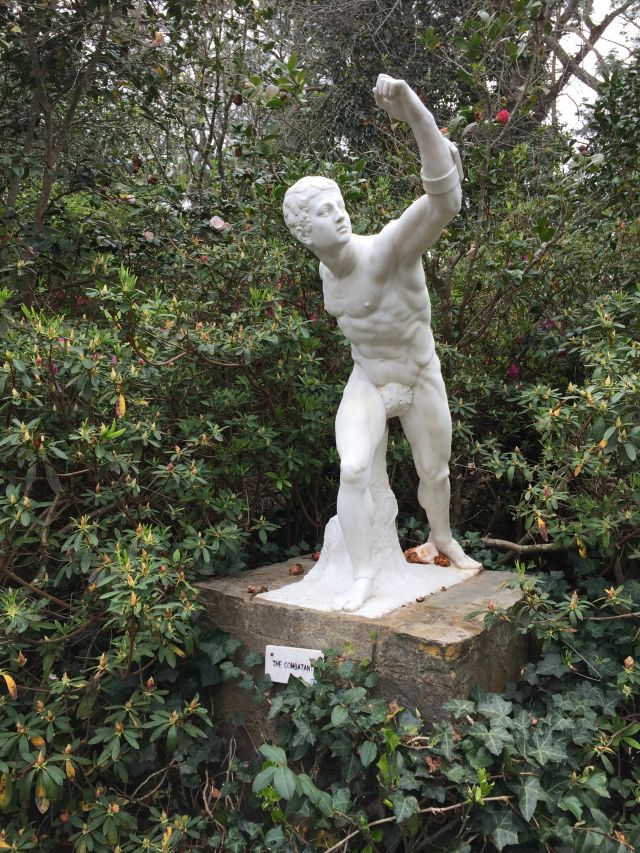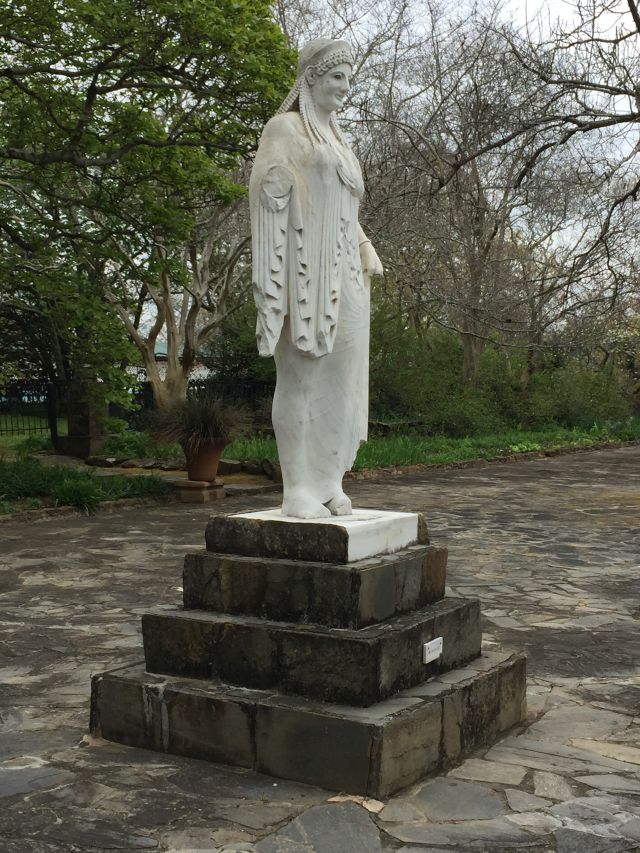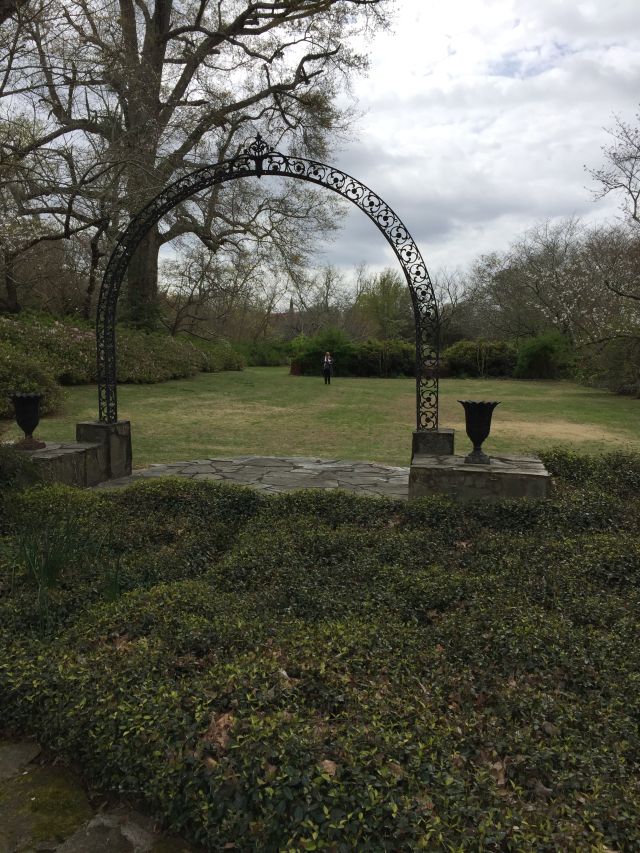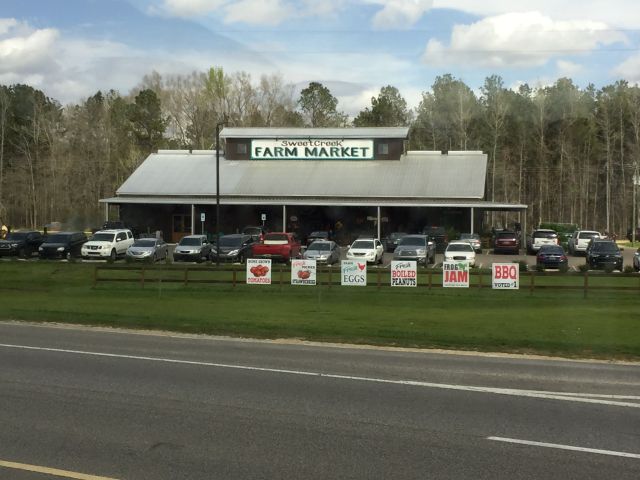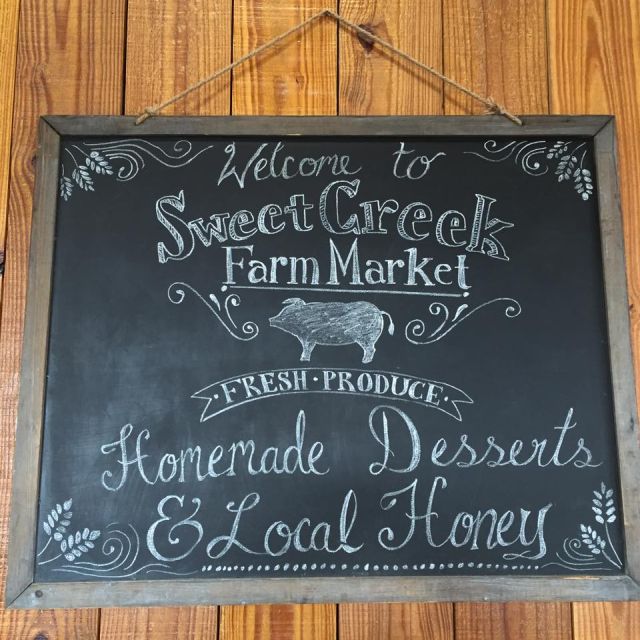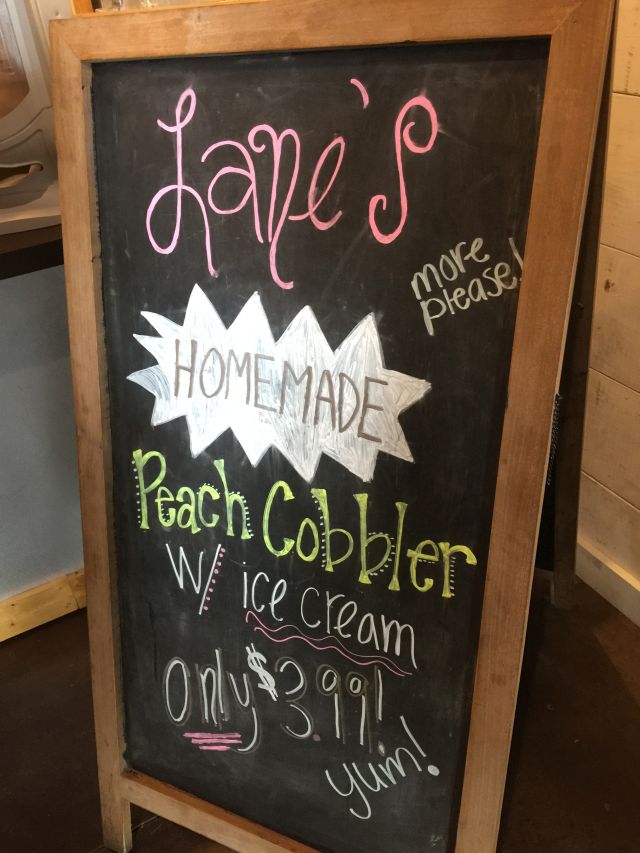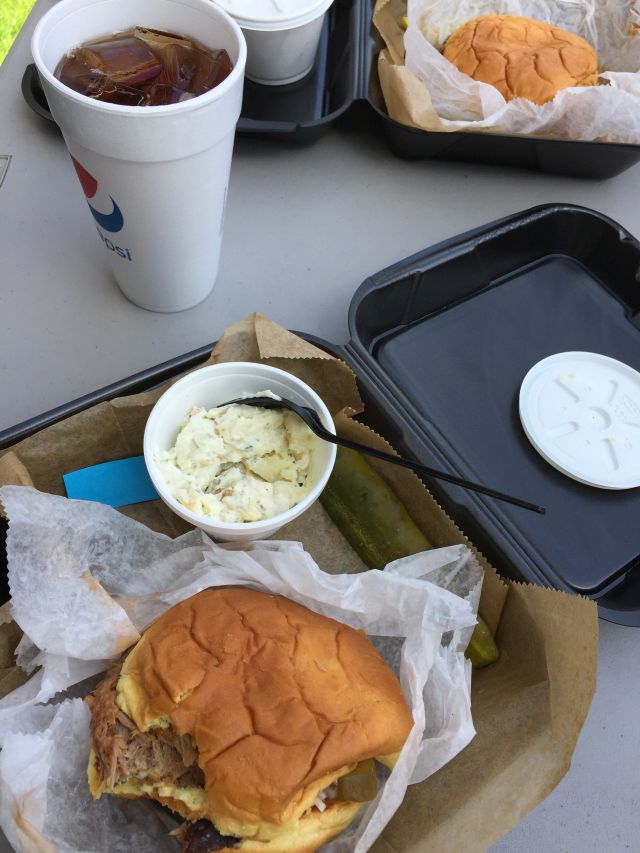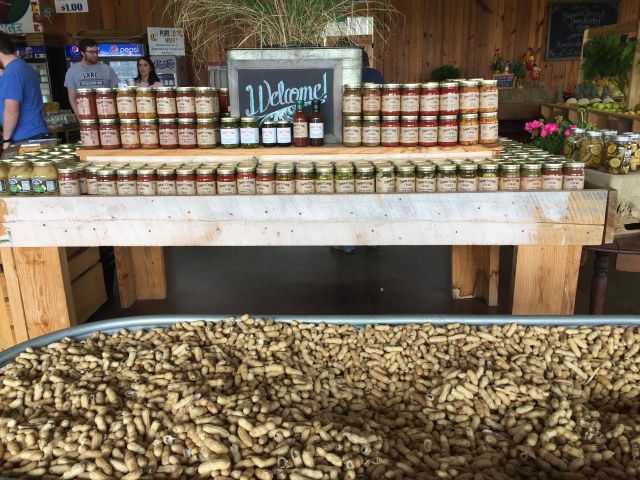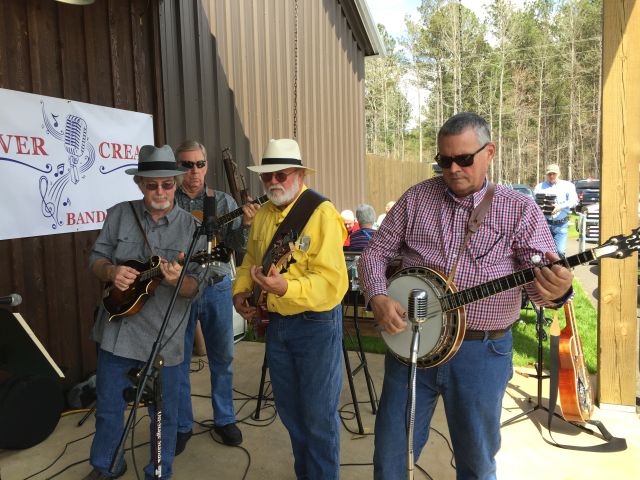 ((As always, any comments that you have about the website would be appreciated. (Blog-Note 1: http://PuddinInVannaWhite.wordpress.com is the 'original' website of this blog. This blog has a domain name without the .wordpress. middle name. see website=PuddinInVannaWhite.wordpress.com for 'older' trips ---)))LEFT MOUSE CLICK HERE"(((--- Blog-Note 3: I have another website. It is about my 1971 MGB. The url address is : see website=PuddinInThe MGB.wordpress.com for 'older' trips ---)))LEFT MOUSE CLICK HERE"(((--- ) ) Blog-Note 2: Because the pictures take a long time to load, it is best to view these webpages using a desktop.)