2018-04-05 TX, San Antonio and Waco
(Note: to make the page larger hit the Ctrl and + keys at the same time. To make smaller use Ctrl and - keys.)
I went with Seniors-On-the-Go-Tours (Cathy Stokes, owner) on a trip that she called "Deep in the heart of Texas". Below, is a short description of the trip: (7 nights)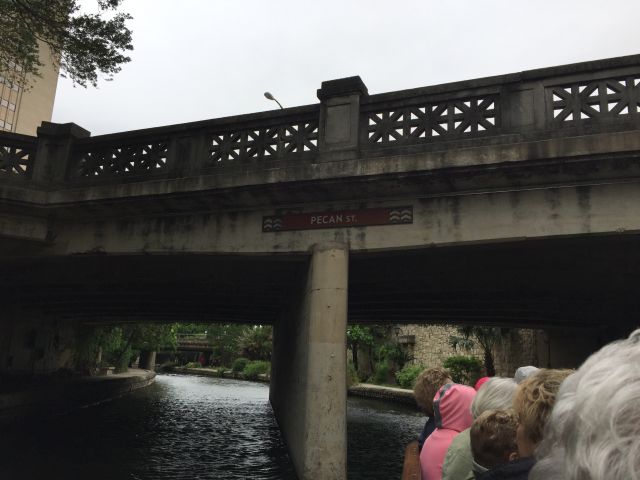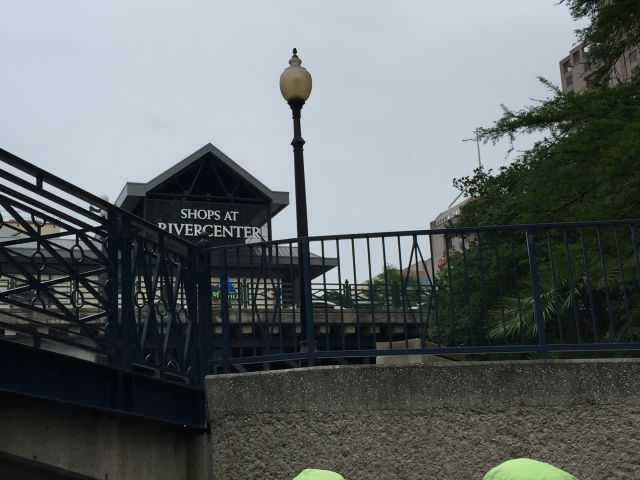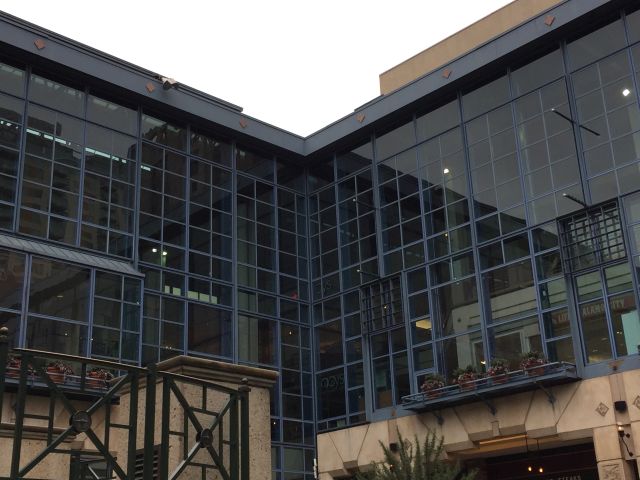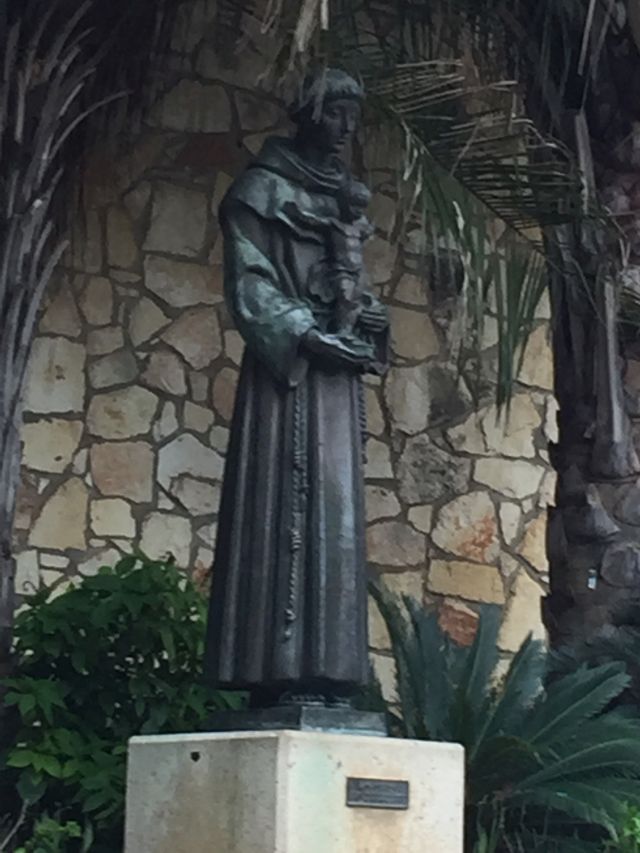 2018-04-05 Thursday. Leave at 7:30 and drive on I-10 to Drury Inn, Baton Rouge, LA. Lunch stop at Evergreen, AL - Shoney's for me. Other restaurant options for many people on the bus.
2018-04-06 Friday. (Note: Each day we ate breakfast at the hotel.) Leave at 8am. Lunch at the Art Museum of Southeast Texas, Beaumont, TX. Visit both the Art Museum and the Texas Energy Museum, which is next door. Stay 2 nights at Drury Inn, San Antonio, TX. Note: Many on the bus also ate supper at the hotel.
2018-04-07 Saturday. Eat breakfast in the hotel and meet at Riverwalk for a barge tour. (The tour started outside of the door of the hotel.) The tour was an hour long and the highlight-tour of the trip. Then, we had a 'step-on' guide show us many sights around the city and a stop at the San Jose Mission. Back on the bus, we saw much of the city and ended the tour at the Alamo. The group met for lunch at the Menger Hotel which was a block away. We had time 'own-our-on' and Linda and I walked to the Alamo Plaza park. We also shopped at the nearby stores.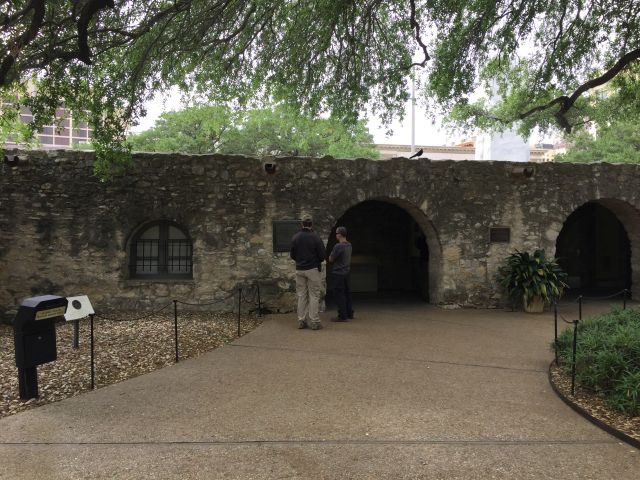 2018-04-08 Sunday. We left San Antonio at 8:30 and went to Wildseed Farm. We toured some of the area by taking the "Bluebonnet Trail" to Waco. We stopped at Bucc'ees for a break and almost everyone shopped for "things that they just couldn't live without". We checked into the Hampton Inn in Waco about 5pm. We had a short break before boarding the bus and going to dinner at the Cameron Park Zoo Aquarium.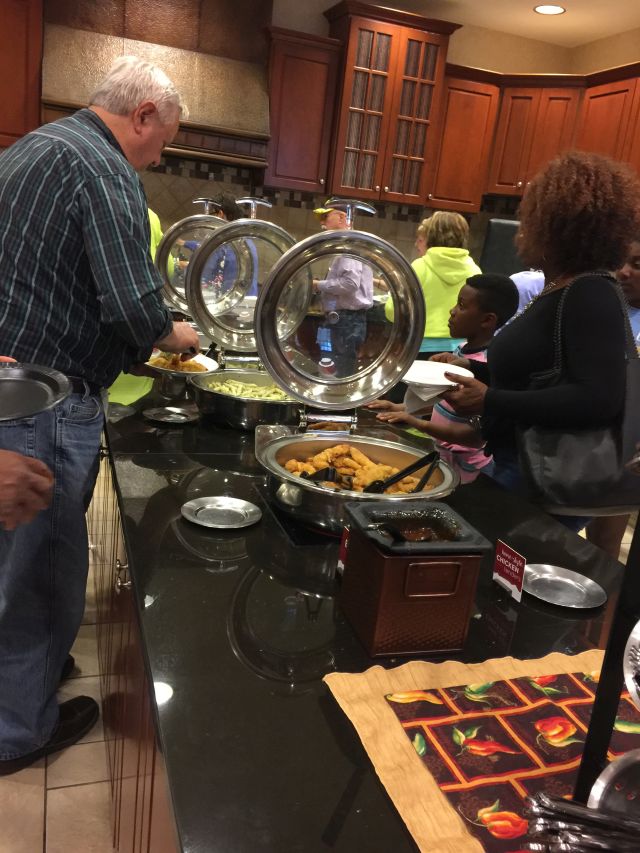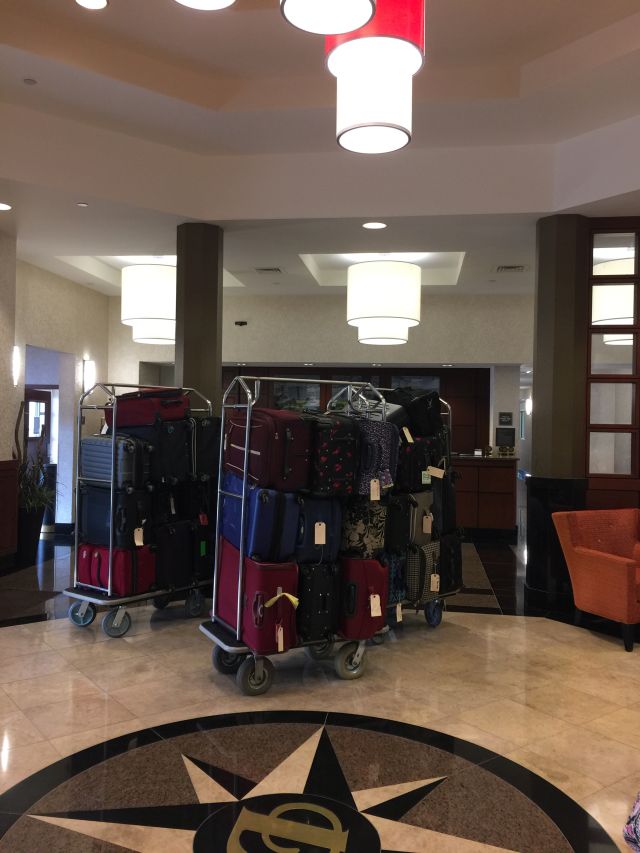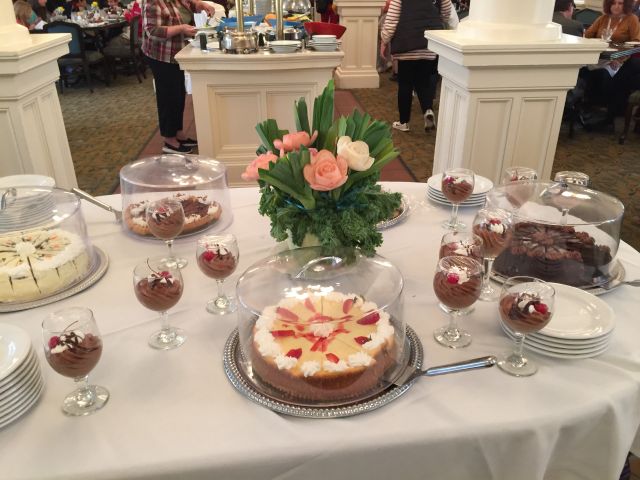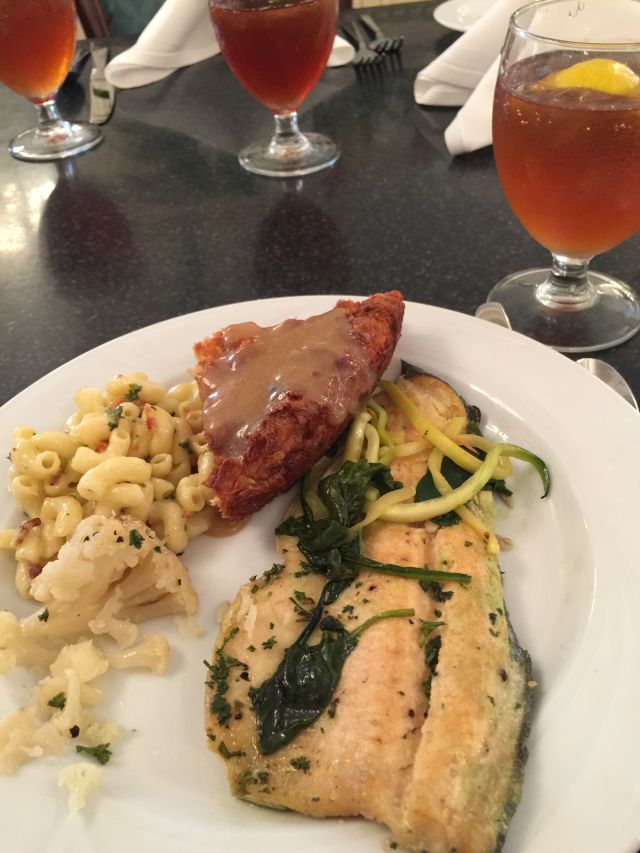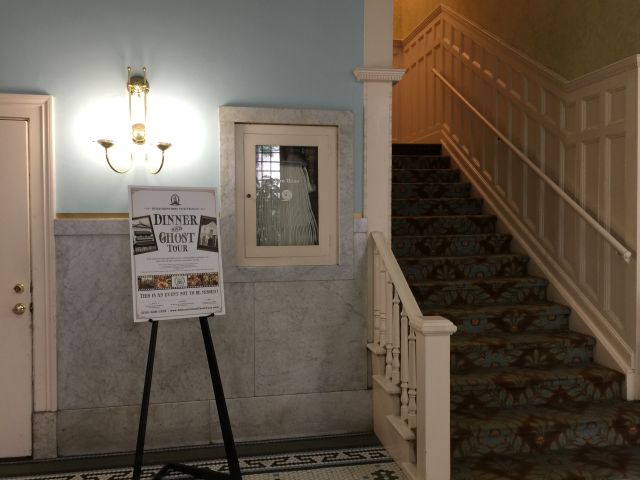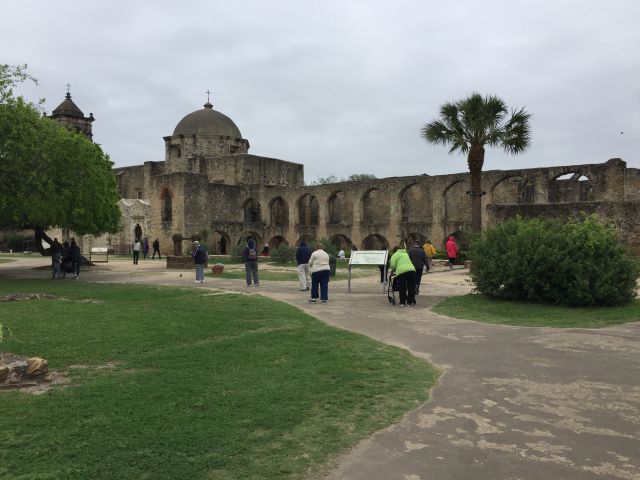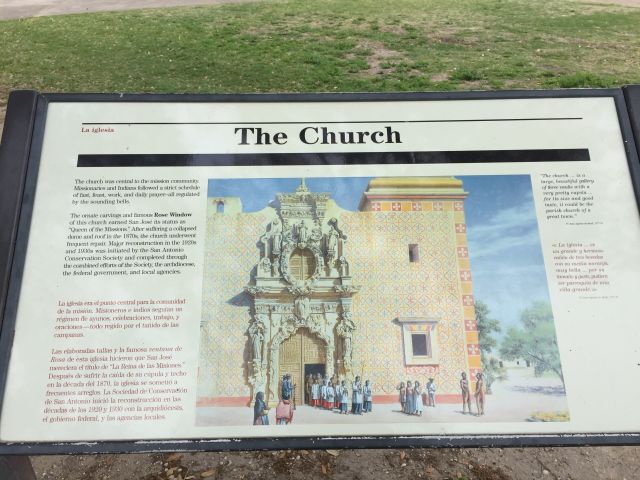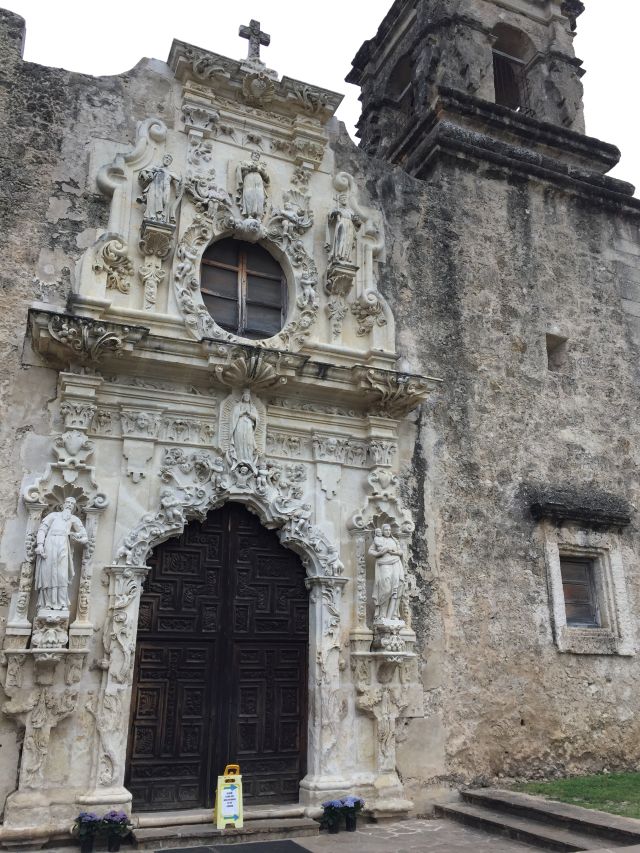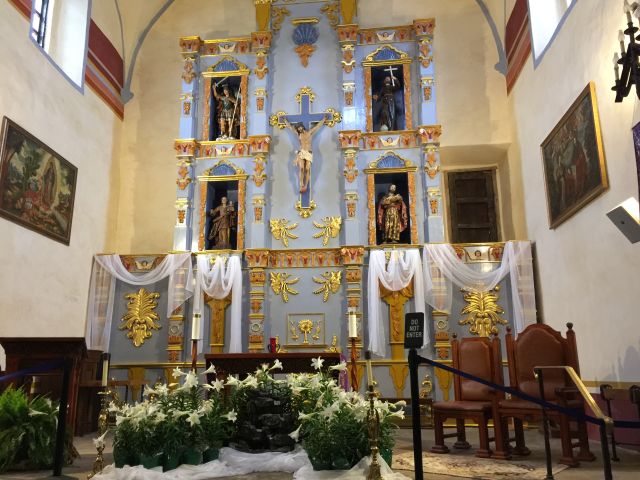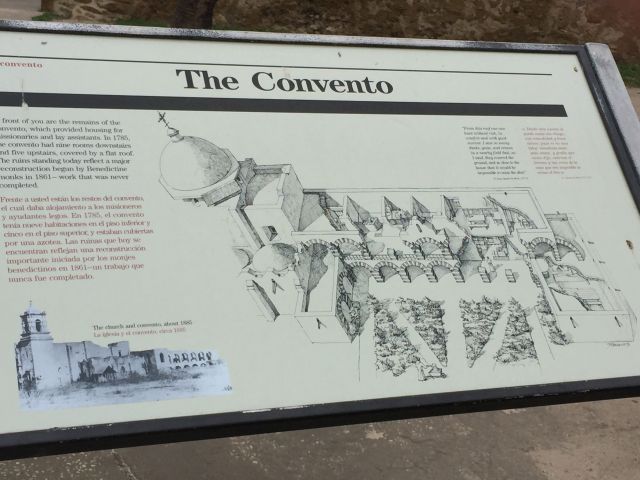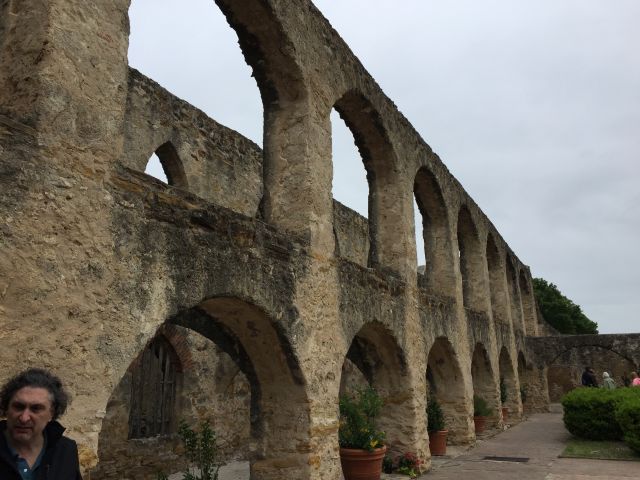 2018-04-09 Monday. We had a "HGTV Fixer Upper Tour". We had a 'step-on' guide show us the following: Common Grounds Coffeehouse, JDH Iron Design, Harp Design, and a couple of houses which had been renovated. Our lunch was at Magnolia Market. I enjoyed the Cheddar Box Food Truck - mac and cheese. We had time to tour the area on a free trolley. Some of us opted for the Texas Ranger Hall of Fame. Then, another shopping stop at Spice Village. Our buffet dinner was at the Dr. Pepper Museum.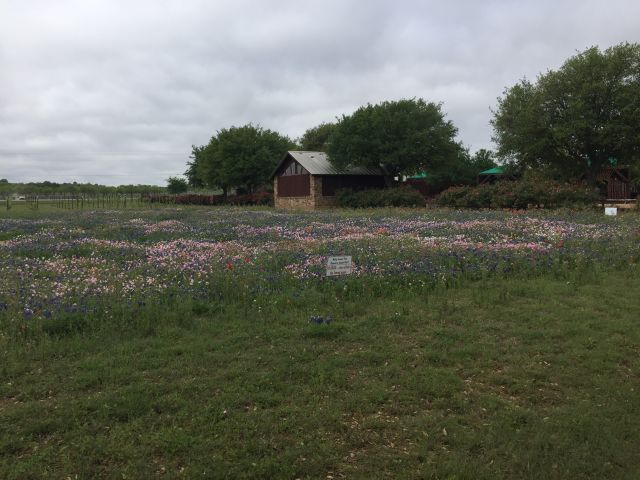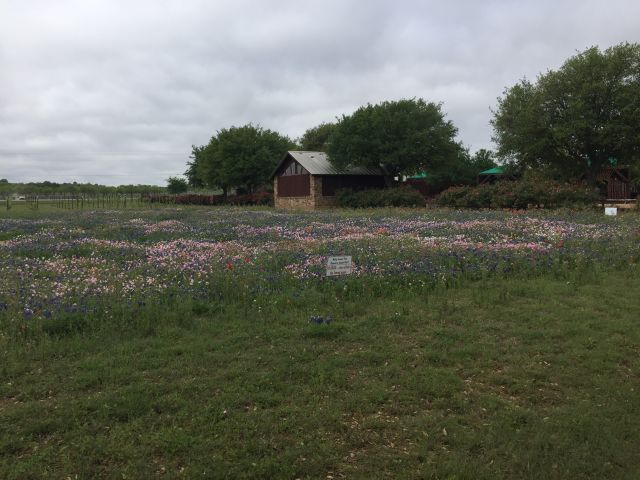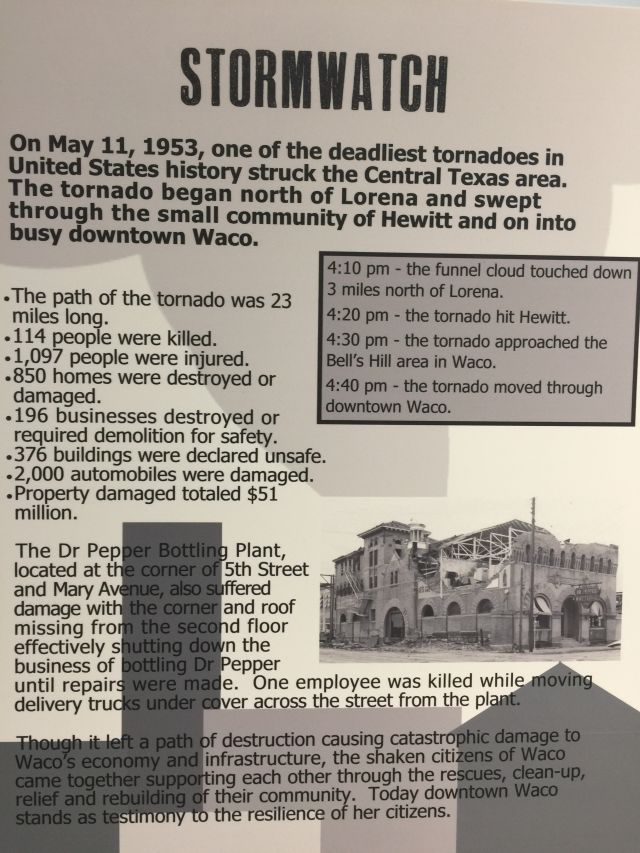 2018-04-10 Tuesday. We left Waco about 8am and traveled to Bossier, LA for lunch. We had a wonderful lunch at Ralph and Kacoo's - fried catfish for me. Another stop at the Biedenharn Museum and Gardens in Monroe. Our overnight was at the Drury Inn, Ridgeland,MS.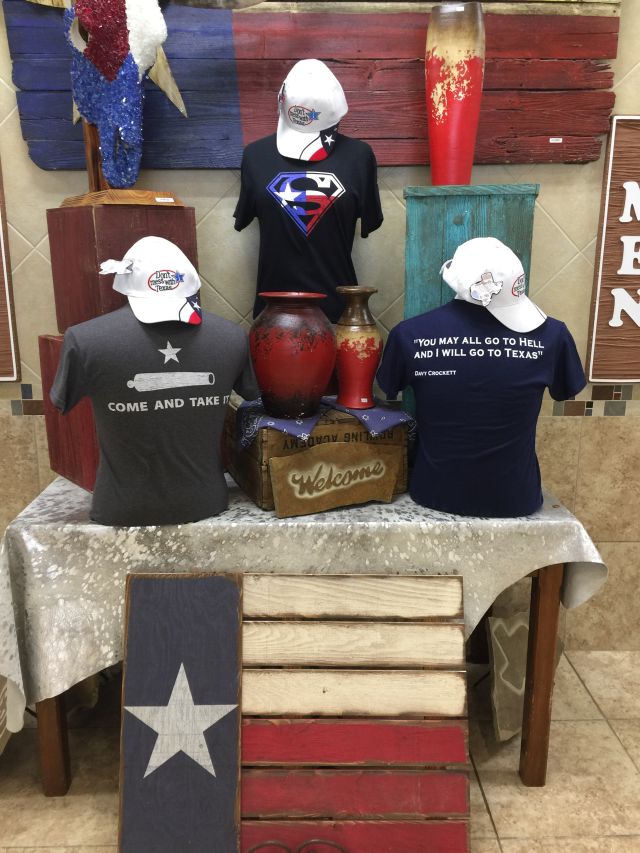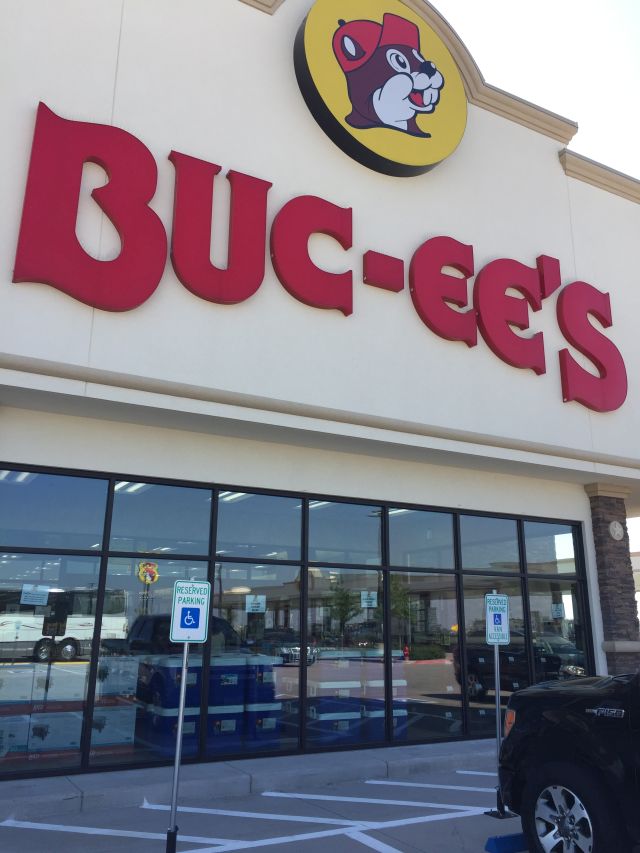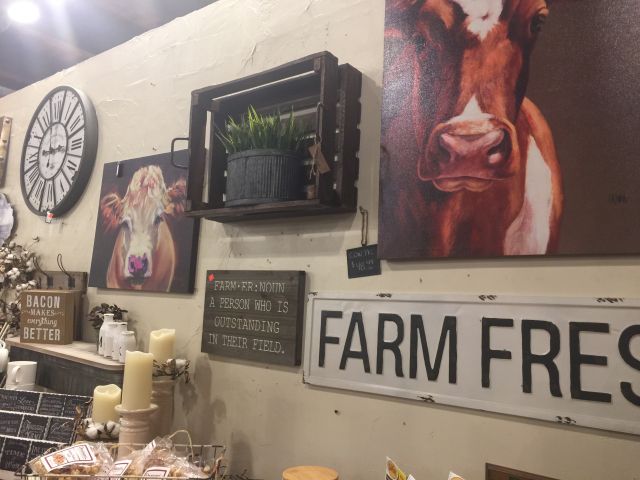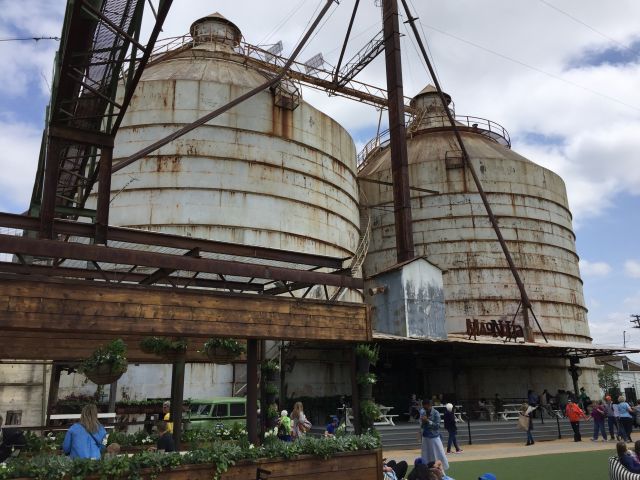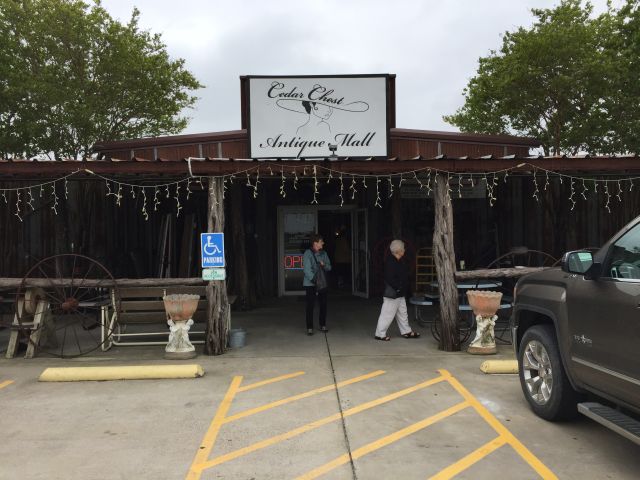 2018-04-11 Wednesday. We left about 8am and rode the rest of the way to Atlanta. We arrived about 6:30pm and happy to have enjoyed a GREAT TRIP!!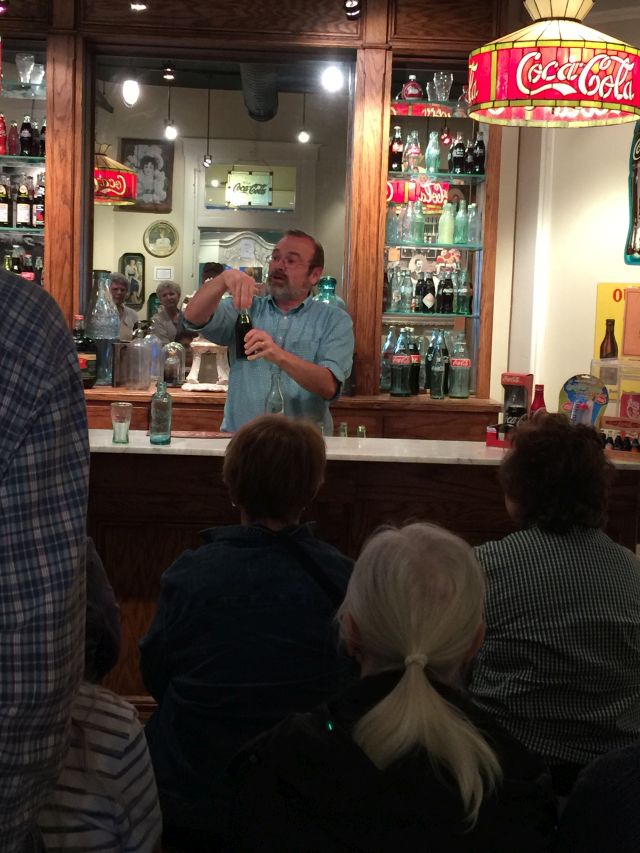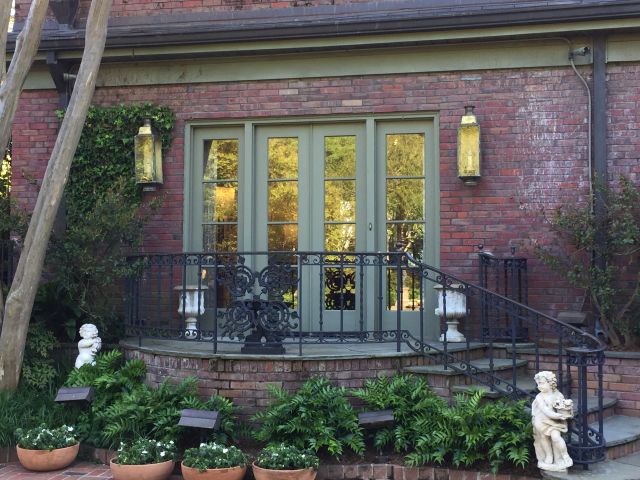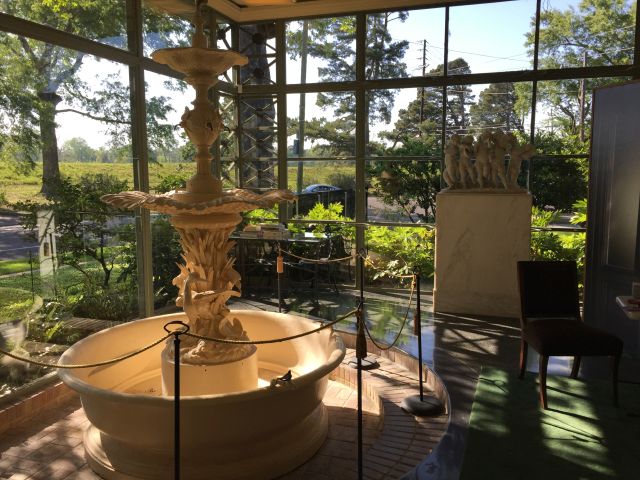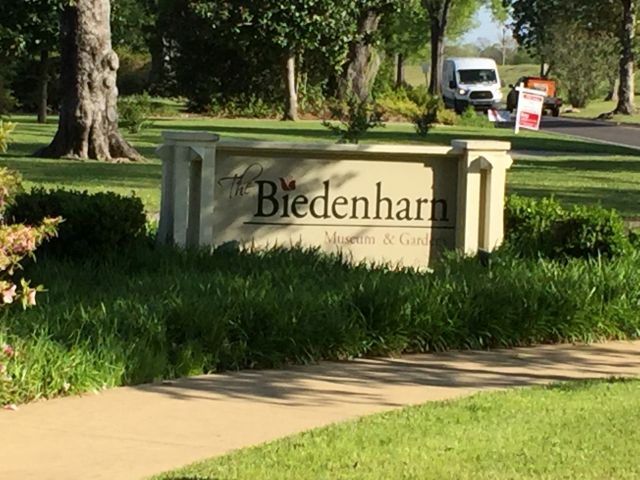 Here is some Bucc-ees Texas Art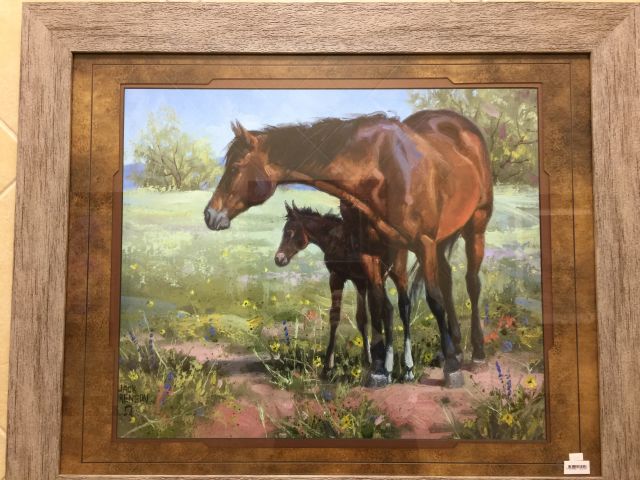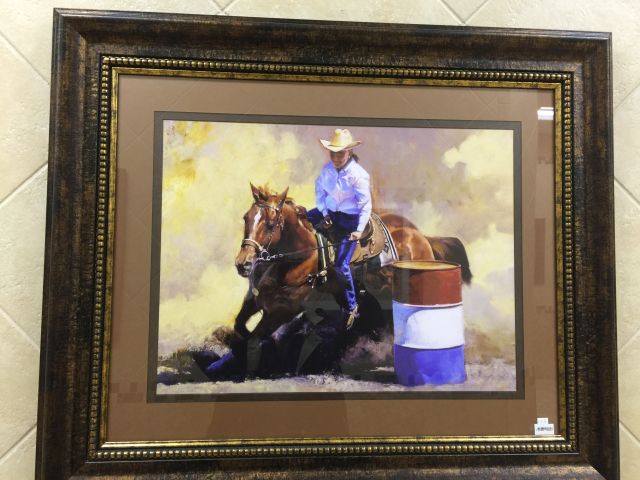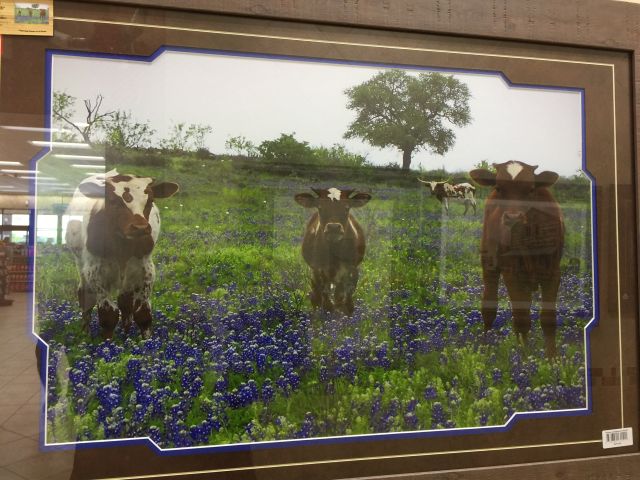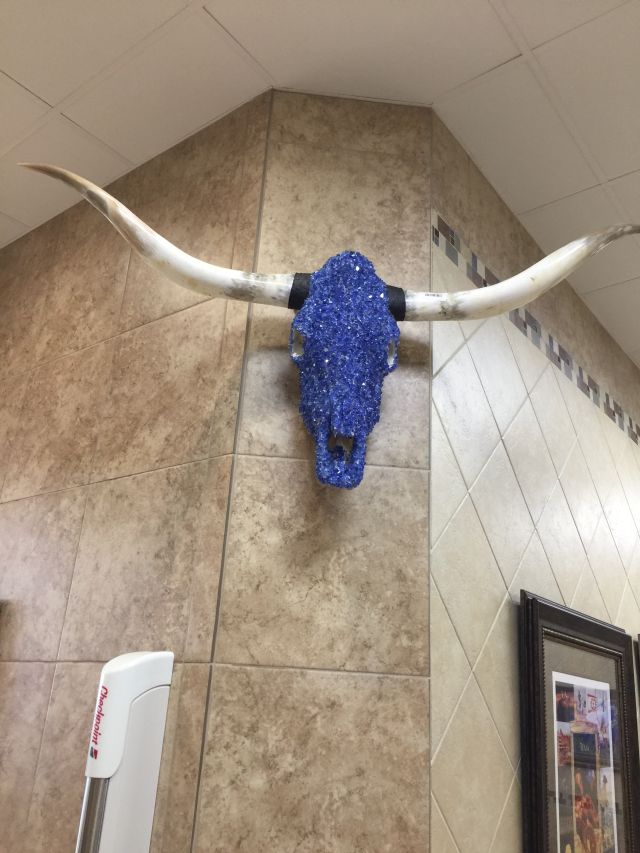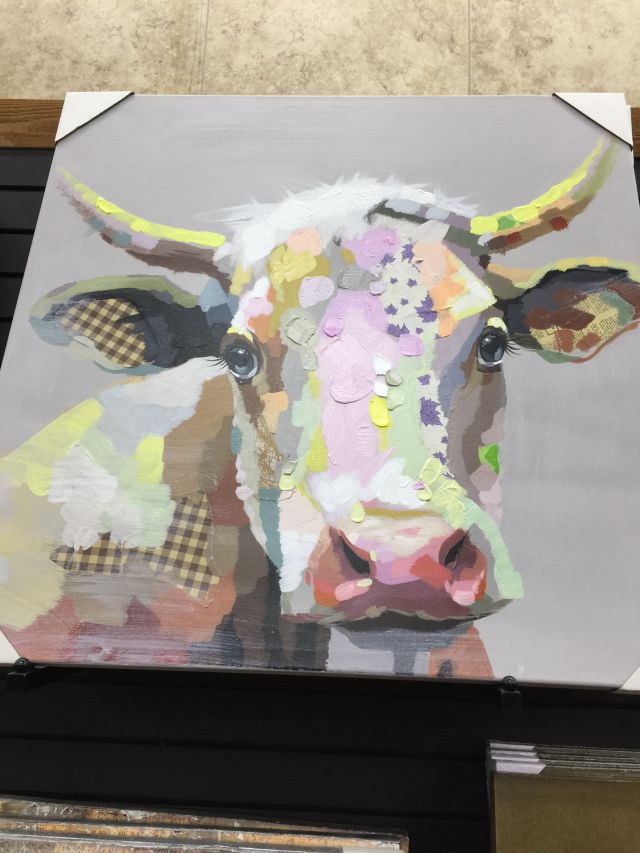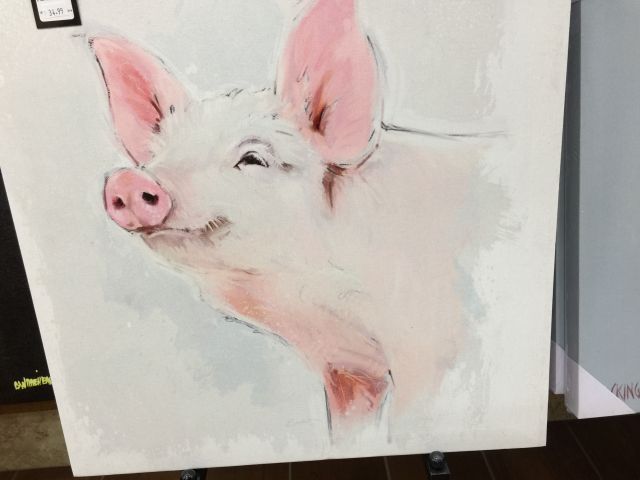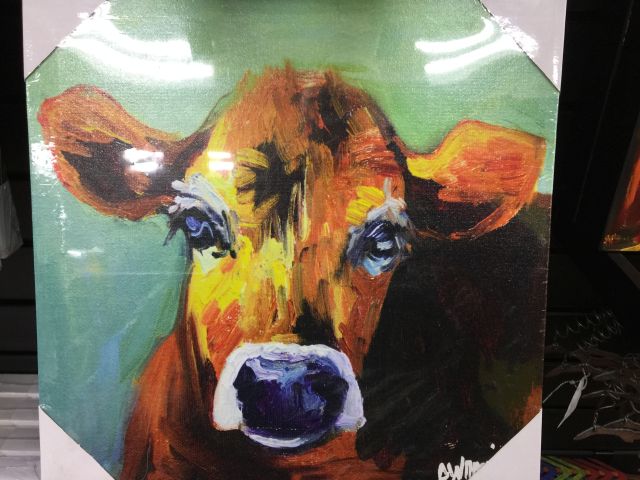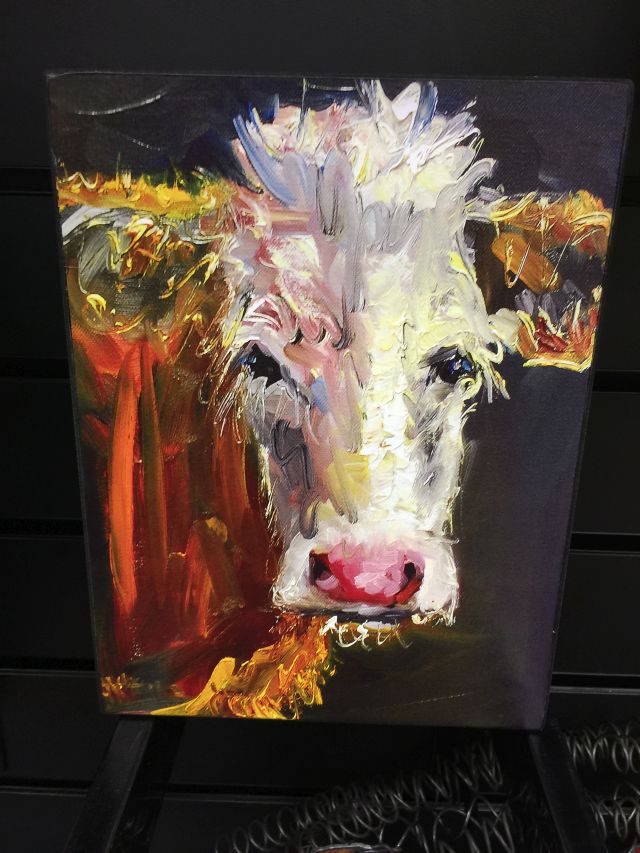 ((As always, any comments that you have about the website would be appreciated. (Blog-Note 1: http://PuddinInVannaWhite.wordpress.com is the 'original' website of this blog. This blog has a domain name without the .wordpress. middle name. see website=PuddinInVannaWhite.wordpress.com for 'older' trips ---)))LEFT MOUSE CLICK HERE"(((--- Blog-Note 3: I have another website. It is about my 1971 MGB. The url address is : see website=PuddinInThe MGB.wordpress.com for 'older' trips ---)))LEFT MOUSE CLICK HERE"(((--- ) ) Blog-Note 2: Because the pictures take a long time to load, it is best to view these webpages using a desktop.)