2018-10-31 Mississippi, Biloxi (Wednesday) Trip to Beau Rivage Casino - (Ending date 11-02)
(Note: to make the page larger hit the Ctrl and + keys at the same time. To make smaller use Ctrl and - keys.)
Using Google-Maps, the trip from Atlanta, GA to Biloxi,MS is 387 miles.
I travelled with a motorcoach bus group called Seniors On the Go Travel. The owner is Cathy Stokes and the company website is named "Seniors On the Go Tours".
Note: About a year ago, I went to Biloxi with this group and posted pictures of the trip on this website.
This is called a "Gambling Trip" since it was to a casino. BUT - I really don't gamble. I just enjoy trips and the food is always awesome. My roommate is a gambler and I received some 'house credit' from Golden Nugget that I used in about 45 minutes at a machine. By the way, I really don't consider myself a gambler (even though I 'thought' that I won some money at Keeneland Racetrack - see previous webpost). In a "Probability and Statistics" class in college, my professor told us and "SOMEONE had to pay for the machines, salaries, electricity, building, etc." and cautioned the class that there is a large probability that you will lose. So, I decided that I would not tempt the probabilitity odds. However, I REALLY LIKE the atmosphere and enjoy casinos. I had hoped to use my 'house credit' at a video-poker machine. I couldn't get one to work and asked for assistance. The employee told me that the 'house credit' would not work with video-poker. I have a real affinity for learning more about video-poker. Years ago, the tv-show "60 Minutes" interviewed a video-poker expert. Her name was Jean Scott and I have the paperback book that she wrote. (It is "The Frugal Gambler".) She has strategies for winning and has gambled all over the world. She bought a condo in Las Vegas so that she could be nearer the action. She was a math teacher from the New England area and has good advice for winning. Specifically, I remember some high-level tips from the tv-show and her interview and book. The two top ones are: (1) Watch someone at a machine and if they don't win while playing after a while, then the machine has a higher probability of being near a payout. Play that machine. (2) Always be alert when playing and don't drink alcohol. The odds are that alcohol will induce mistakes, which can be costly. (Of course, NEVER gamble more than you can afford to loose.) I plan to re-read the book soon.
We stayed 2 nights at the Beau Rivage (which is a **Very Nice Hotel** on the beach), visited an aquarium on Thursday morning and the Golden Nugget Casino on Thursday afternoon. (As part of our trip, we received 2 breakfast vouchers at Beau Rivage and 1 buffet voucher. Also, we received $15 house-credit at the Golden Nugget. Also, on the bus "gambling trips", we had several bingo games and the winners receive lottery tickets.)
We had some bad-weather while on the trip. During the night of our arrival, a storm hit the area. The storm was predicted and our group had been scheduled to go on a boat ride. However, the boat captain called our tour-director and cancelled it. She had a "Plan B" activity for us. We visited the Ocean Adventures Aquarium, aka Institute for Marine Mammal Studies in Gulfport. The website for it is: https://www.gulfcoast.org/listings/ocean-adventures-park-%26-center/4020/
It turned out that four school groups were scheduled for the day that we visited, however, the storm caused the groups to cancel and we had the place to ourselves (with a few other visitors). We enjoyed the dolphin show, petting the sting-rays, the trained seal show and the parrot show. On Friday and the return trip to Atlanta, we stopped at Priester's Pecans in Ft Deposit, AL.
Hope that you enjoy the pictures: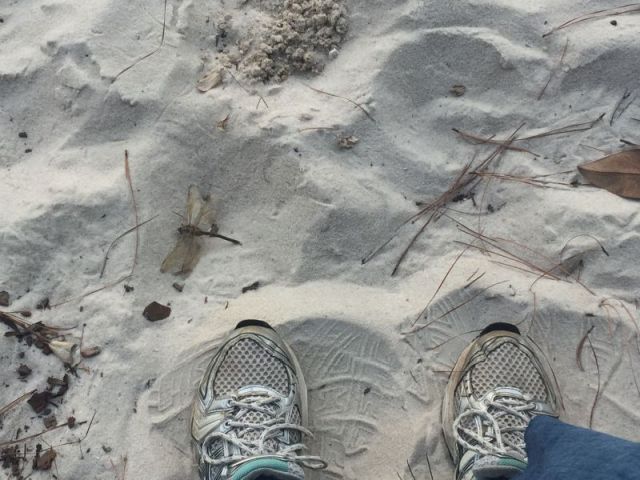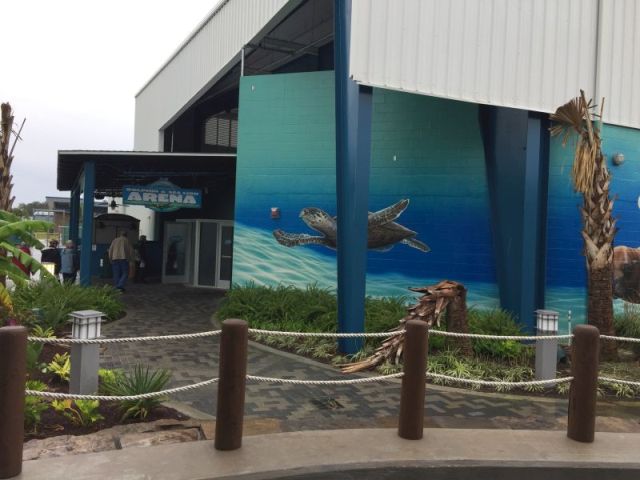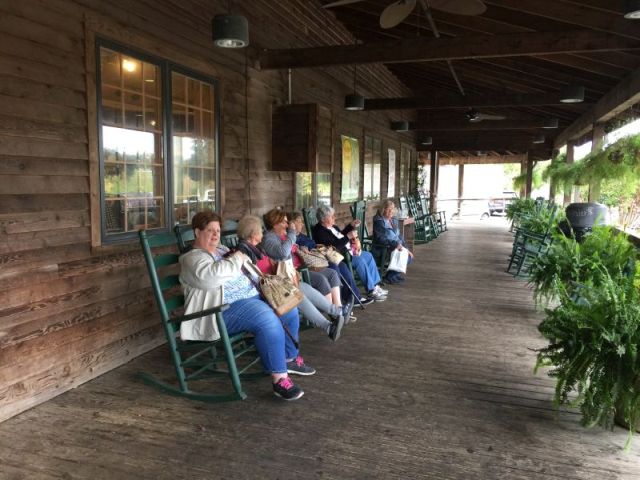 ((As always, any comments that you have about the website would be appreciated. (Blog-Note 1: http://PuddinInVannaWhite.wordpress.com is the 'original' website of this blog. This blog has a domain name without the .wordpress. middle name. see website=PuddinInVannaWhite.wordpress.com for 'older' trips ---)))LEFT MOUSE CLICK HERE"(((--- Blog-Note 3: I have another website. It is about my 1971 MGB. The url address is : see website=PuddinInThe MGB.wordpress.com for 'older' trips ---)))LEFT MOUSE CLICK HERE"(((--- ) ) Blog-Note 2: Because the pictures take a long time to load, it is best to view these webpages using a desktop.)