2023-04-12_to_2023-04-25 AL,Stephenson - camping with other van owners
The drive from Atlanta to my camping area is 160 miles and takes about 2 and 1/2 hours to drive according to Google maps.
I am a member of a group of people who own vans and camp together twice a year (spring and fall). We have a group organizer who tells us the dates and location and we gather to enjoy the company of one another. This trip, we had 3 people who gathered for the 2 week maximum of being in the camping-area and 3 others who were able to come for shorter periods. It was really great waking up each morning to see the calm water of the river. We also enjoyed the golden sunsets over the river each evening. We had a couple of days of rain at night and some windy afternoons. Hope that you enjoy the pictures of my trip. I would appreciate any feedback that you have.
I really enjoyed being with the group and camping in our 'beautiful green field with little yellow flowers'. The yellow flowers were actually some type of weed and after they started blooming, there were white round flowers from clover that bloomed. We enjoyed watching the birds in the area, seeing butterflies in the field, and barges go down the river. We did not enjoy seeing all the trash that others left in the area. One of our members would daily pick up a container of trash. When someone drove to the nearby town, we would ask them to take a bag of trash to a nearby boatramp which had cans that were emptied by the city or county. I was especially horrified by a family who camped mid-field and they left before we did. After they left, we saw where they had put a LARGE, clear plastic, bag-of-trash in the nearby trees. I agreed to bring recyclable items home to my bin and not have more added to the landfill.
ALStevenson,_CampingArea_Green-grass-field-next-to-river
ALStevenson,_sunset
ALStevenson,_morning_Smooth-River1
ALStevenson,_Fishing-Area
ALStevenson,_campsite1
ALStevenson,-crane
ALStevenson_Barge
ALStevenson,_Trash-
ALStevenson,_Trash-left-in-woods
ALStevenson,_demonstration-Alcohol-Stove1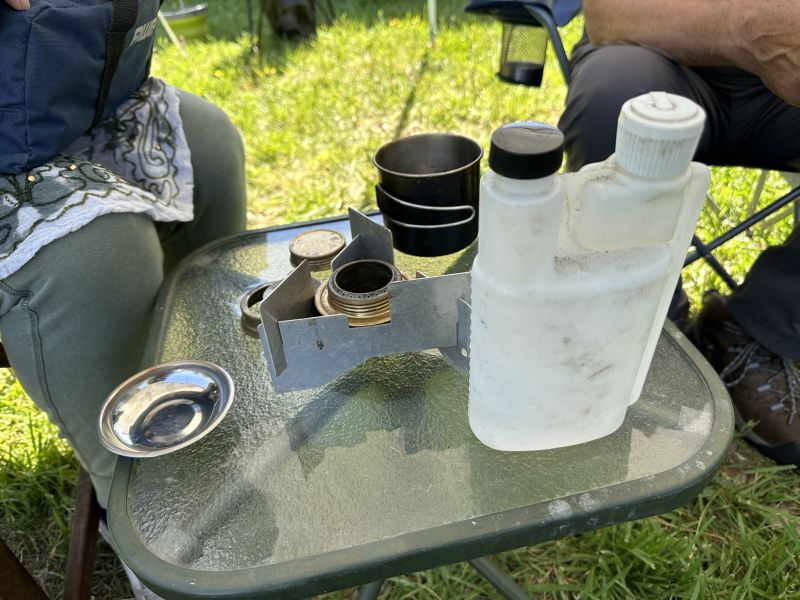 ALStevenson,_Rangers-moving-pipe-for-WaterPump1
ALStevenson,_HikingStove
ALStevenson,_ButaneStove
ALStevenson,_VannaWhite-12VoltBattery1
ALStevenson,_VannaWhite-12VoltBattery12
ALScottsboro,UnclaimedBaggage-outsideDecoration
ALStevenson,-table-and-stove1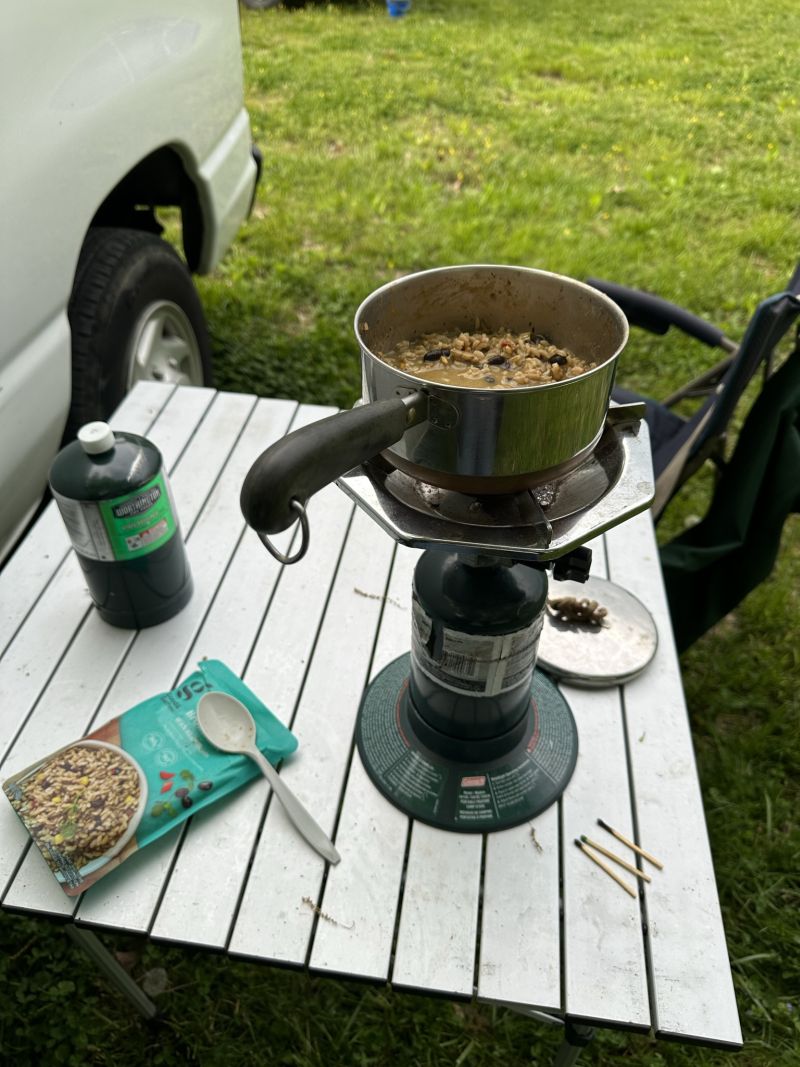 ALStevenson,_HotPot-cooking-RedCabbage-and-meat
ALHollywood,Mud-Creek-Bar-B-Que_friends
-------------------------------------------------------------------------------------------------
As always, any comments that you have about the website would be appreciated.
Blog-Note 1: Because the pictures take a long time to load, it is best to view these webpages using a desktop.)
Blog-Note 2: http://PuddinInVannaWhite.wordpress.com is the 'original' website of this blog. This blog has a domain name without the .wordpress. middle name. see website=PuddinInVannaWhite.wordpress.com for older trips ---)))LEFT MOUSE CLICK HERE"(((---
Blog-Note 3: I have another website. It is about my 1971 MGB. I sold it but still retain great memories from the days that I owned it. The url address is : see website=PuddinInThe MGB.wordpress.com ---)))LEFT MOUSE CLICK HERE"(((--- )