2023-06-29 from GA,Atl to GA(1)Fort Valley-Pearsons Packing House;(2)Muscella-Dickey Farms;(3)Jackson-Buckners Restaurant
I went with Seniors On the Go Tours on the Peach-Time tour to two packing houses and a home-cooked meal from a restaurant.
Cathy Stokes is the tour owner and planner and she always knows the right places to visit. She has offered this trip for years, and I've gone on many other tours with the group, but I've never been on this trip previously. The idea is to buy peaches and bring them home. The packing houses we visited have viewing areas to allow visitors to see the operations. We had a person on the bus who is retired, but - as a teenager growing up near the packing houses worked for Dickey Farms. She told us of getting up early for the day-of-work and working until all of the peaches which arrived on trucks that day were processed. She said that on her first day, a group of new employees were asked to stay and talk with the boss if they had worked there before and to go to their previous working station if they had been employed there before. A woman that she knew tugged on her shirt and told her to follow her, so the co-worker showed her the job of sorting. The tour-bus lady said that it was hot and hard work, but good money. Note that sorting is performed by automation now - I took a picture that describes the process for visitors.
When we returned to the bus, an owner from the company stood in the front with the microphone and told us about his grandfather designing railroad cars to have refrigeration before modern times. He had a scoop for air in front cut in the top of the car and put ice under the scoop. Also, a vent for air flow was cut into the top back so that the cool air would flow over all of the packed peaches. He explained that the peaches would travel many days before their destination. This year, there was a very cold air-storm at the wrong development time for peach growing. 90% of the crop was destroyed. We were told that the farmers in the area combined their produce and were able to fulfill the contracts for retail. The store sold what was available, but there would be no shipments to nearby farmers markets.
GAFtValley,PearsonsPacking_Sign
GAFtValley,PearsonsPacking_Store
GAFtValley,PearsonsPacking_PeachSorting
GAFtValley,PearsonsPacking_Store-buyers
GAFtValley,PearsonsPacking_Store-buyers1
GAFtValley,PearsonsPacking_StoreCheckout
GAFtValley,PearsonsPacking_StoreDisplay
GAFtValley,PearsonsPacking_StorePeaches-forSale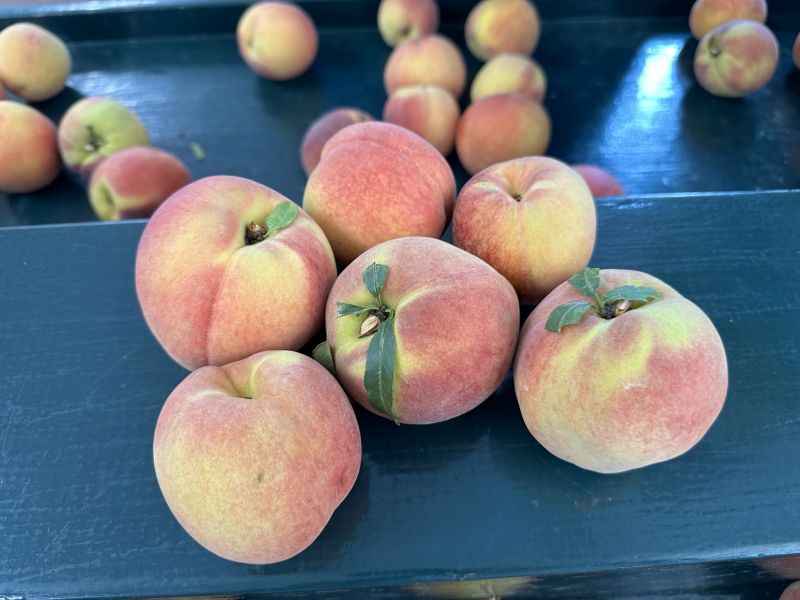 GAFtValley,PearsonsPacking_TruckParking
I bought a bag of peaches and took them with me to McHenry, MD. Peach purchases were loaded under the bus seats in the luggage area. There were a lot of packages and each person wrote their name on the bags. We had a beautiful day for visiting the packing sheds.
GAMuscella,DickeyFarms_AcrossStreet
GAMuscella,DickeyFarms-AcrossSt_Watermelon
GAMuscella,DickeyFarms-Blackberries
GAMuscella,DickeyFarms-DigitalSorting
GAMuscella,DickeyFarms-Displays
GAMuscella,DickeyFarms-Family-eating-ice-cream
GAMuscella,DickeyFarms-packingArea
GAMuscella,DickeyFarms-packingArea1
GAMuscella,DickeyFarms-Plums
GAMuscella,DickeyFarms-porch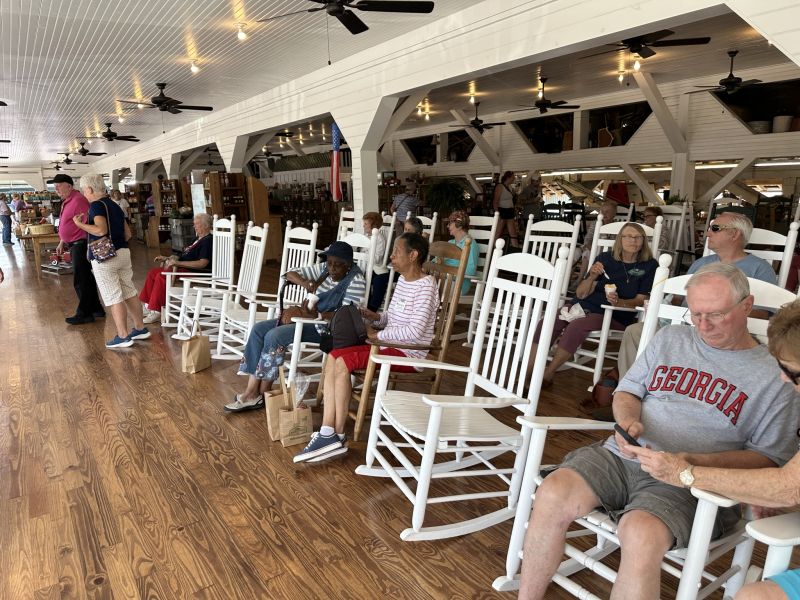 GAMuscella,DickeyFarms-store-checkout
GAMuscellaDickeyFarms_SortingPeaches
GAMuscellaDickeyFarms-AcrossSt_OldTruck
We went to Bruckners Restaurant and had a wonderful meal. They have lazy-susan's on each table and roll-out food from the kitchen on carts. It's the most efficient serving of many people in a restaurant that I've ever encountered.
GAJackson,Buckners_OutdoorSign
GAJackson,Buckners_Overflow-Room(Jars)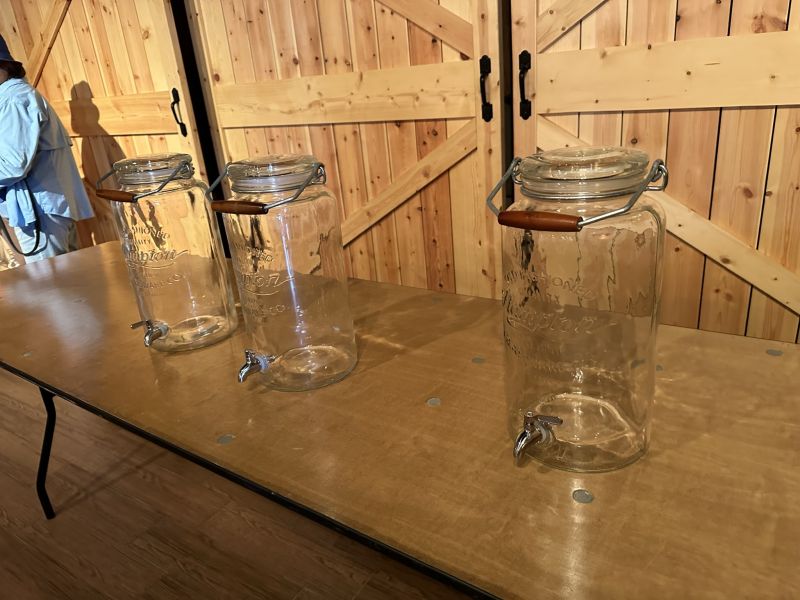 GAJackson,Buckners_Overflow-Room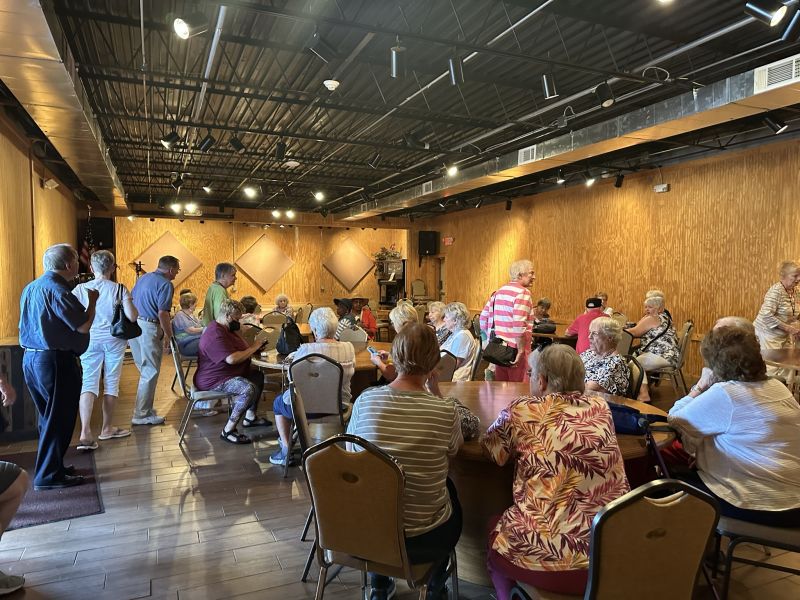 GAJackson,Buckners_Restaurant(Sign)_SweetTea
GAJackson,Buckners_Restaurant
GAJackson,Buckners_Restaurant-group
GAJackson,Buckners_Restaurant-group1
GAJackson,Buckners_Restaurant-LazySusanServing
GAJackson,Buckners_Restaurant-menu1
GAJackson,Buckners_Restaurant-serving-and-kitchen
GAJackson,Buckners_Sign(SouthernRules)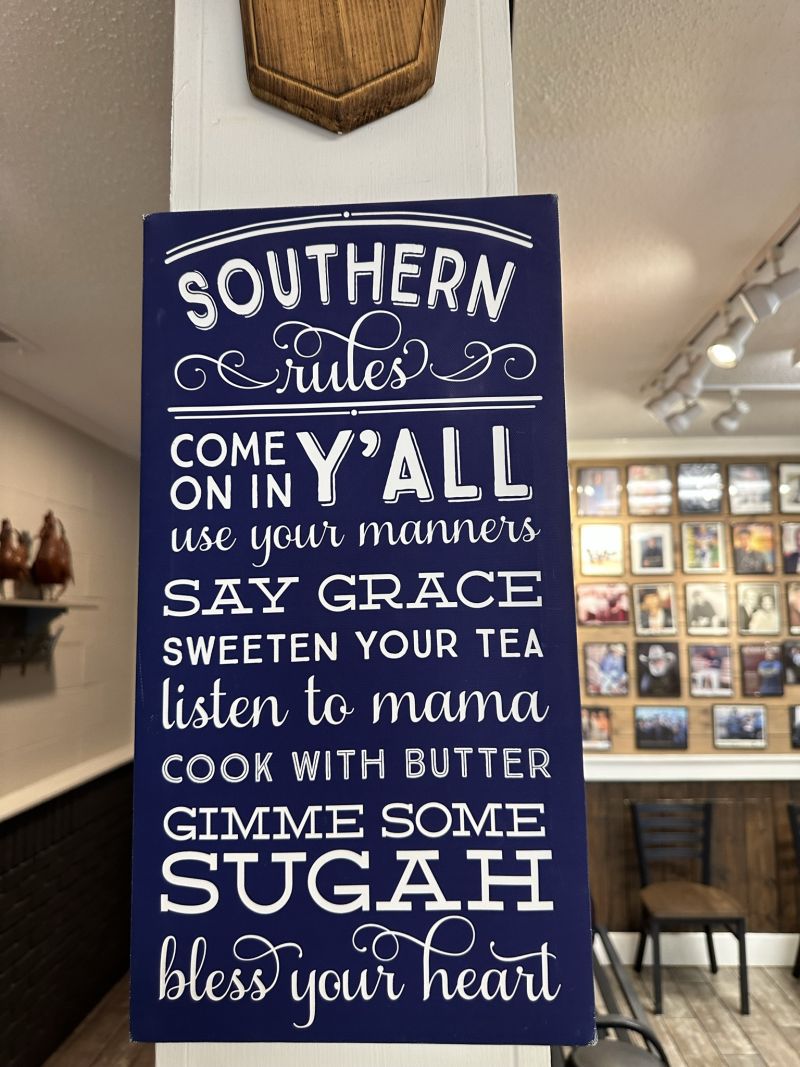 -------------------------------------------------------------------------------------------------
As always, any comments that you have about the website would be appreciated.
Blog-Note 1: Because the pictures take a long time to load, it is best to view these webpages using a desktop.)
Blog-Note 2: http://PuddinInVannaWhite.wordpress.com is the 'original' website of this blog. This blog has a domain name without the .wordpress. middle name. see website=PuddinInVannaWhite.wordpress.com for older trips ---)))LEFT MOUSE CLICK HERE"(((---
Blog-Note 3: I have another website. It is about my 1971 MGB. I sold it but still retain great memories from the days that I owned it. The url address is : see website=PuddinInThe MGB.wordpress.com ---)))LEFT MOUSE CLICK HERE"(((--- )